Mysterious massive stone ball discovered by Bosnian 'Indiana Jones' (VIDEO, POLL)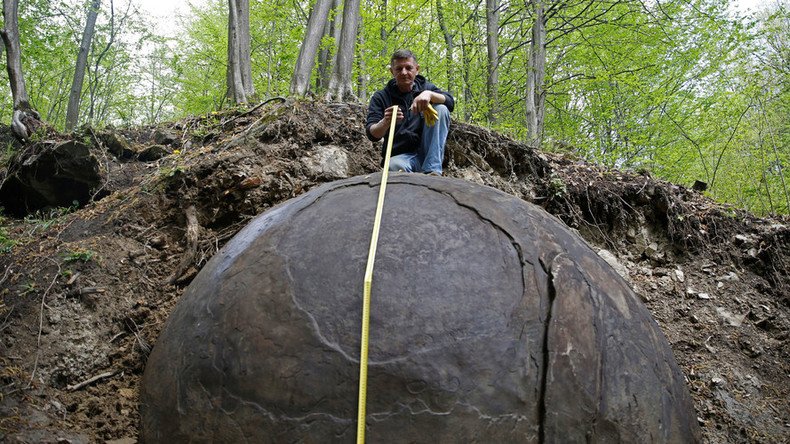 It may sound like a strange movie sequel, but a Bosnian archaeologist with a penchant for dressing like Indiana Jones has discovered a giant stone sphere he believes proves the existence of a lost civilization.
Archaeologist Dr. Sam Osmanagich discovered the stone in the Podunavlje Forest in mid-March and believes it may be the largest stone ball in the world.
So far, less than half of the ball has been uncovered, but Osmanagich estimates its radius to measure between 1.2 and 1.5 meters (3.9 - 4.9ft).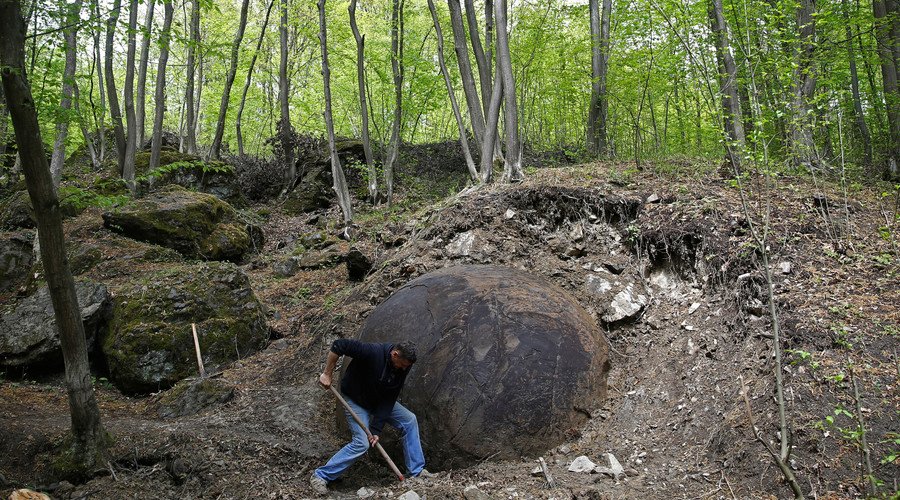 With a very high iron content, preliminary tests suggest the huge ball could weigh more than 30 tons (60,000lb), which would make it the biggest stone sphere in Europe.
If it turns out to be even heavier, it could surpass similar discoveries in Costa Rica (which are believed to be man made) and in Mexico (deemed natural formations) to be declared the biggest stone ball in the world.
Osmanagich says when the research is complete, the discovery could prove that Southern Europe was home to advanced civilizations from the "distant past" who had their own form of "high technology".
Osmanagich has previously claimed that a series of hills in central Bosnia and Herzegovina actually contain ancient pyramids and tunnels underground. He says that the huge sphere could back up this theory by providing further evidence of an ancient highly developed civilization.
However, Osmanagich's claims about the stone are disputed by fellow archeologists who have a different - and more natural - explanation for the large stone.
Mandy Edwards of the University of Manchester's School of Earth, Atmospheric and Environmental Sciences told the MailOnline the rock is likely a result of 'concretion', formed by the "precipitation of natural mineral cement within the spaces between sediment grains".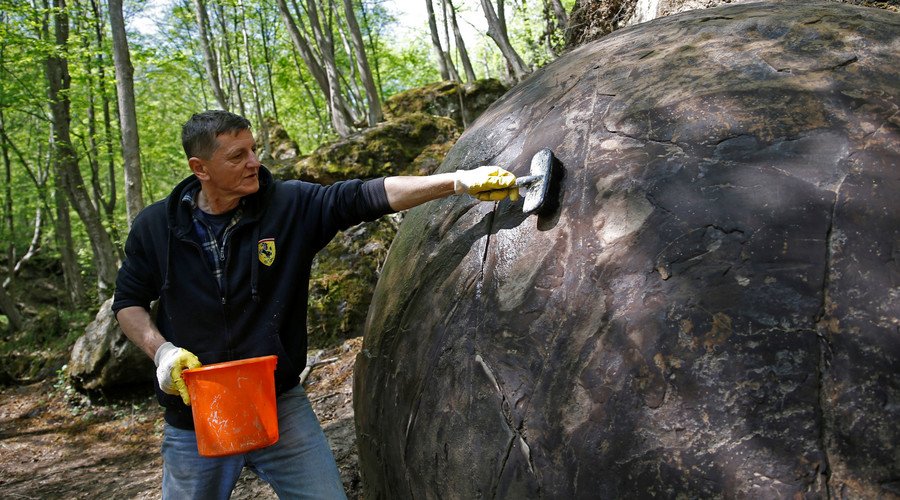 "There is some genuine archaeology on the hill and I'm told it's medieval, possibly Bronze Age or Roman", said Anthony Harding, president of the European Association of Archaeologists, to The Telegraph.
"But the speculation that there could be a 12,000-year-old structure beneath is a complete fantasy and anyone with basic knowledge of archaeology or history should recognise that," he added.
Given that the experts are divided, we'll let you be the judge:
You can share this story on social media: