'It hit my hand!': Tourist's jaw-dropping near miss with airplane (VIDEO)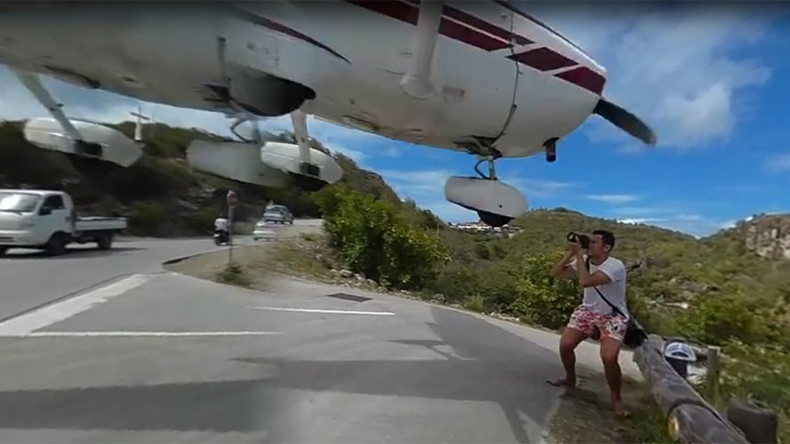 It's amazing what some tourists will do to capture the perfect shot…
This photographer risked actual decapitation to get an up-close image at the infamously-short runway at Saint Barthelemy airport in St. Barts.
As the prop plane prepared to land at the Caribbean island's airstrip, the daredevil photographer was forced to duck to avoid being struck by its landing gear.
READ MORE: Attack mode: Monkey sneaks up, drop-kicks man to the ground (VIDEO)
The plucky shutterbug even claimed the plane skimmed his hand.
Close call doesn't really cover this one - we do appreciate the 360 video though. That's commitment.