Two Trump kids forget to register, can't vote for dad in NY primary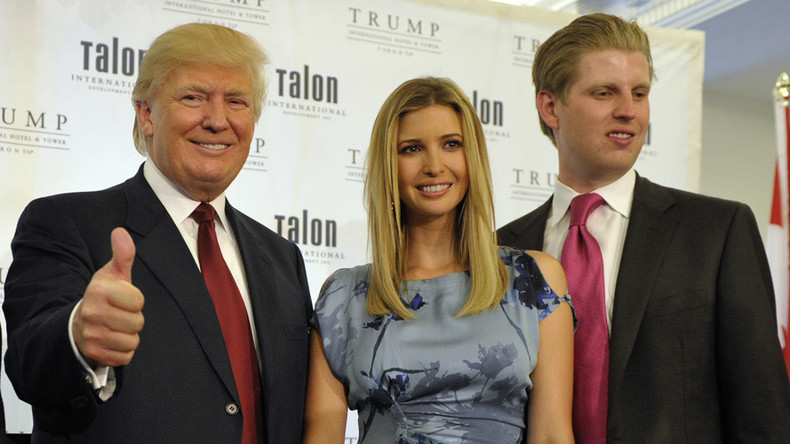 While Republican presidential hopeful Donald Trump needs every vote he can get to secure the nomination, it turns out two of his children won't be part of the final count after next week's New York primary. They forgot to register to vote.
During one of his famous free ads known as a "call-in" on Fox News Monday, Trump explained that while Donald Jr was registered to vote, his siblings, Eric and Ivanka, failed to register in time, making them ineligible to vote on April 19.
When asked if he felt the registration rules for voting in the primary were unfair, Trump explained that Eric and Ivanka missed the deadline because they were simply "unaware of the rules."
"So they feel very, very guilty. They feel very guilty, but it's fine," added Trump, who joked that he would be cutting off their "allowance" as a result.
The rules in question relate to New York's closed primary system whereby unregistered voters had until March 25 to register, while those wanting to change party affiliation had to do so by October 9, 2015.
According to the state's Board of Elections, there are almost 3 million New Yorkers who are not registered with either the Republican or Democratic parties, totaling 27 percent of the state's voters.
The two lost votes may not leave Trump too worried, however, with an Emerson poll on Friday suggesting he commands a 56 percent to 22 percent lead over rival Ted Cruz, with John Kasich at 17 percent.
Social media users found great joy in this revelation.
Others suggested that perhaps Eric and Ivanka's forgetfulness isn't as it seems.