Dead wrong: Thief caught on camera stealing from corpse in casket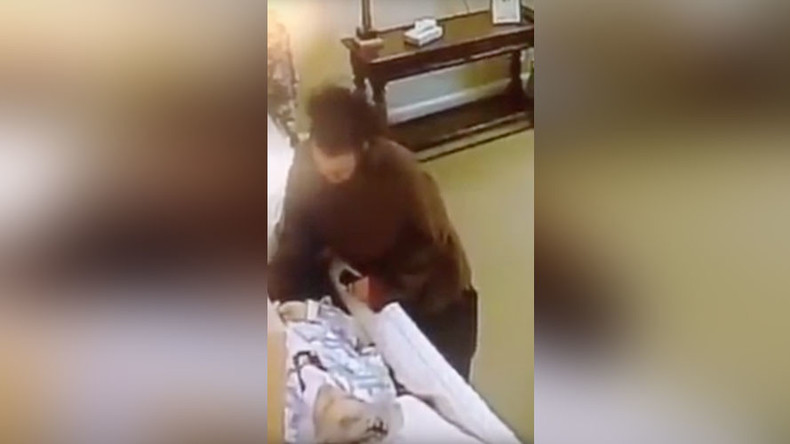 A thief in Texas avoided the dirty job of grave robbing by stealing from a corpse in a funeral home.
The woman was caught on camera walking into the home and robbing a ring from the open casket before leaving swiftly.
The deceased, Lois Hicks, was lying in rest at Sunset Funeral Home in Odessa where the crime took place.
Hicks' family said the suspect also tore off part of the skin while removing the ring, which she wore to symbolize her love and devotion to her husband Gayle, who died three years ago, according to Odessa American.
The funeral service will happen as planned Monday - with or without the ring.
The woman arrived to the scene of the crime by car, which was also captured on security camera and her registration has been provided to police.
She entered the home after a visitation service on Friday and took the ring during a 15-minute window when the corpse was unattended.
Last month a man in South Carolina was charged with grand larceny after stealing a Rolex from a corpse. The accused, Mitchell Melton, worked as a subcontractor transporting bodies to the morgue.
"Sometimes I just stand up here and shake my head when you hear that somebody's done something. This is one of those incidents when you just shake your head," said Richland County Sheriff Leon Lott.