Dangerous high-speed cop car chase races across Detroit (VIDEO)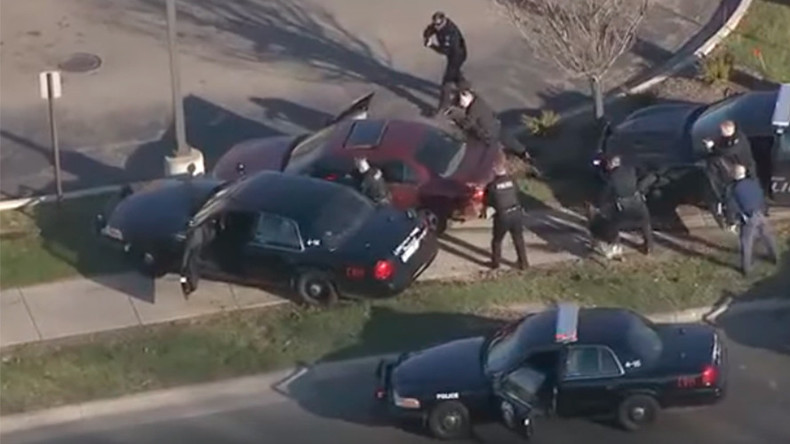 Three people were arrested in Detroit following a dramatic high-speed car chase that stretched across the city and drew in several police cars and a helicopter unit.
What could have ended as a police traffic stop, escalated into a dangerous pursuit when the driver of a Chevy Malibu refused to pull over.
Instead, the driver opted to take off and lead multiple police cars, as well as a helicopter, over some 10 miles (16km) from the Lincoln Park area to Detroit's east side. The car veers across lanes and careers through junctions, even driving on the wrong side of the road in its efforts to shake off its pursuers.
Police eventually managed to box in the heavily damaged vehicle before arresting the driver and two passengers, reportedly two men and a woman, without further incident.
Police claim the suspects refused to stop because they had shoplifted from a supermarket, according to Fox2Detroit.
Astonishingly, nobody was injured in the incident.