French marine park sued by activists over multiple animal deaths
Published time: 29 Mar, 2016 15:17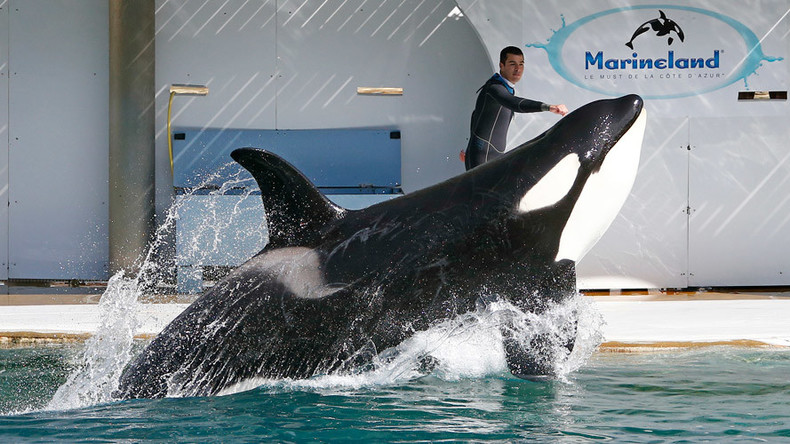 Animal rights activists are taking legal action against Europe's largest sea park for the treatment of its orca whales and other marine animals killed in a recent storm.
Marineland, located in Antibes, France, reopened last week after a deadly Côte d'Azur storm shut down the park down in October 2015.
Sharks, sea lions, stingrays and turtles were killed when the park was swamped with mud as a result of the devastating storm.
According to international animal rights and environmental group, Sea Shepherd, Marineland had initially said all Orcas "survived and were healthy". However, it transpired that a 19-year-old orca whale named Valentin died of internal injuries a week after the storm, France24 reports.
Around 250 Sea Shepherd campaigners gathered outside the park on Sunday to protest the park's conditions, saying the orca enclosures are not satisfactory. The campaigners also said the animals should never have been captured in the first place.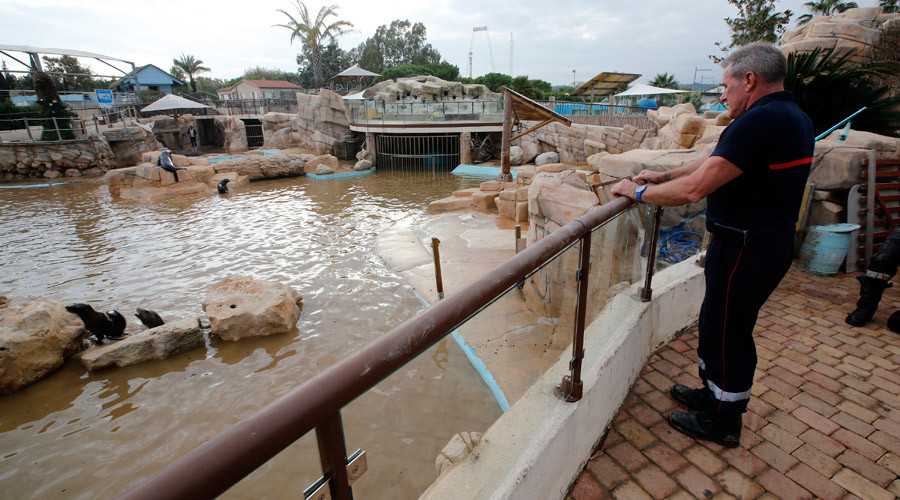 READ MORE: SeaWorld halts captive breeding of killer whales
"Orcas and other dolphin species simply do not belong in concrete tanks," said Sea Shepherd founder, Paul Watson, in a Facebook post announcing the NGO's plans to sue Marineland.
"Holding these highly intelligent, socially complex, self-aware sentient beings is slavery for profit and has no place in the world today," he added.
Marineland denied allegations of animal mistreatment and environmental pollution:
"The conditions of well-being of the marine mammals are carefully and strictly controlled by several organizations, as well as European and international regulations," said the park in a statement on Sunday.
The campaign against orcas in captivity achieved a significant victory earlier this month when the infamous marine park behind the 2013 documentary 'Blackfish', SeaWorld in Florida, announced that it would no longer breed captive orcas.