#ManInTree: Trending Seattle man finally vacates tree after 25 hours (VIDEOS, PHOTOS)
Published time: 23 Mar, 2016 17:17
Edited time: 23 Mar, 2016 19:08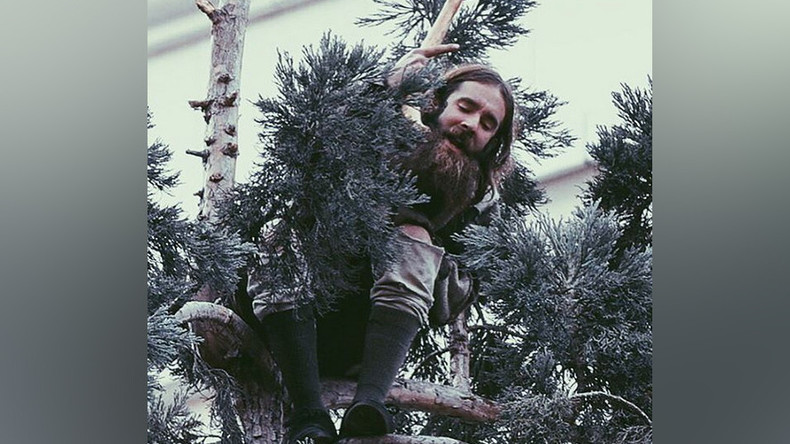 Seattle had a situation. There was a man… at the top of an 80ft city center tree... And he refused to come down.
Spectators breathed a sigh of relief when the man eventually decided to climb down from the tree. Once safely on the ground, he was placed on a gurney and taken to a waiting ambulance.
The as-yet unidentified man climbed to the top of the sequoia tree right in the middle of downtown Seattle at approximately 11 a.m (local time) on Tuesday.
A rescue effort was quickly launched, the street was shut down, and firefighters attended the scene.
Negotiators tried unsuccessfully for hours to talk the man down from the tree, instead, they appeared to further frustrate the man who threw apples, branches and pine cones at them.
It's still not clear who the man is, why he climbed the tree, or what mental state he is in, but Seattle Police Department seem to believe "the issue" was between the man and the tree.
As is to be expected, social media users have been following this story closely and with great zeal. The Twitter conversation about the incident has ranged from concern over his health, to joy over his simple expression of defiance.
#ManInTree now has a Twitter account, a crowd of spectators are reporting on his every move, and a live feed from the scene had been running on KomoNews.com for the last eight hours.
At one point, Seattle's self-styled "real-life superhero"Phoenix Jones attempted to bring him some "supplies" (aka a beer and some smokes), but police stopped him before a 'two-men-in-a-tree' situation developed.
READ MORE: Car & trees swallowed up in yet another Italian sinkhole (VIDEO)