Enraged Easter Bunny throws punches in New Jersey mall melee (VIDEO)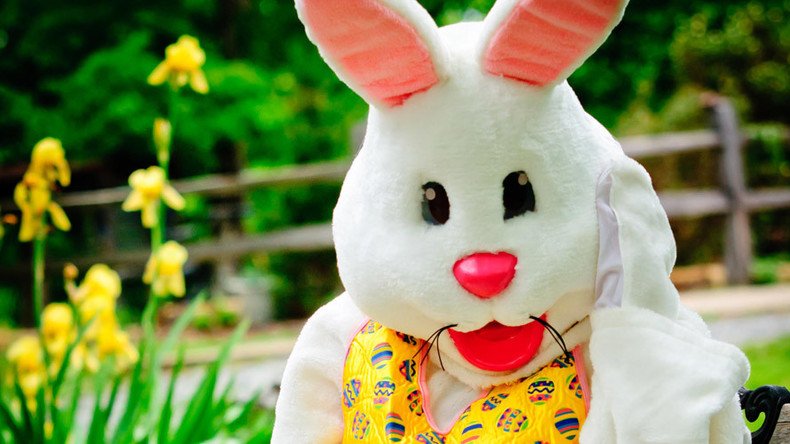 This is neither a drill nor a Bad Santa spin-off: there really was an Easter Bunny-related fistfight in a shopping mall in Newport, New Jersey this weekend.
The big furry bunny was anything but cuddly as he repeatedly punched a customer during the Easter celebrations.
Video recorded from a floor above does not show what or who ignited the fight, but does show several people attempting to separate the rival parties.
Police were called to the scene around 5 p.m. Sunday evening. NJ.com reports that a city spokesperson said the fight broke out between the 'bunny' and a parent after their child had her photo taken with the Easter bunny and then slipped from a chair.
READ MORE: Deep-fried Creme egg wrapped in sausage hatched at UK café
It is not clear yet if anyone will be charged in relation to the incident - or if the bunny will retain his seasonal post.
The bright side is that he did bring joy to at least some people this Easter...
You can share this story on social media: