Molten copper struggles to break down Big Mac, stunning the internet (VIDEO)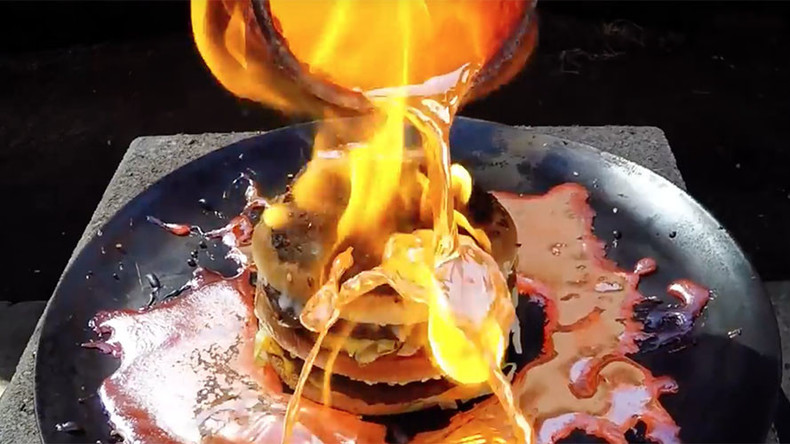 When the world ends, we're pretty sure cockroaches will survive. And now it appears Big Macs will too, after a video of the iconic McDonald's sandwich remaining intact after being covered with molten copper goes viral.
Having already clocked up over three million views on YouTube, user Tito4re is seen dousing the double cheeseburger with the secret-sauce-colored copper at a melting point of 1,085 degrees Celsius.
As flames burn all around the burger bun, the meat itself stays in relatively good shape with the molten copper basically bouncing off the patty.
After separating the parts of the burger out, they all eventually burn to a crisp until only charred remains are left.
Cold water is then poured on top, cooling the copper, with the chemical components of the burger creating a metal plate.
Apparently, the burger can withstand the deluge due to the Leidenfrost effect, which creates a layer of vapor between the molten copper and "100 percent pure beef", preventing the liquid from boiling too quickly.
This new revelation has loyal Big Mac eaters questioning what's going on in their digestive tracts.