Not such bum luck: Homeless man to receive $100k for police tip
Published time: 16 Mar, 2016 21:54
Edited time: 16 Mar, 2016 21:54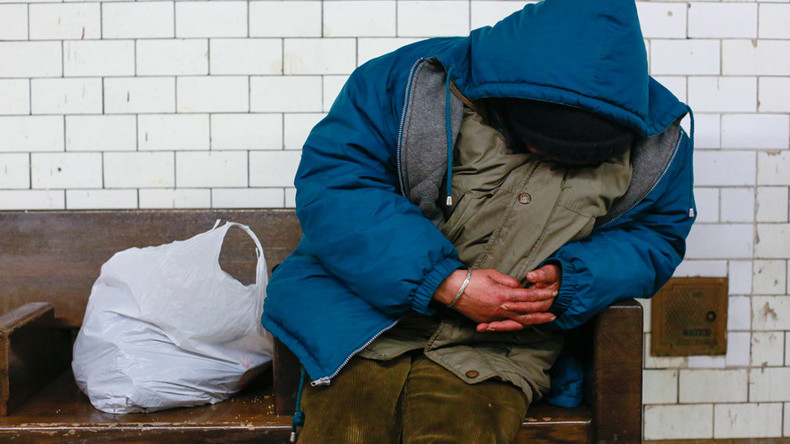 A San Francisco man will hopefully no longer have to sleep on the streets after the police announced he would get $100,000 for tipping the authorities off to the whereabouts of two escaped convicts.
The 55-year-old Matthew Charles Hay-Chapman witnessed Hossein Nayeri exit a white van and enter a McDonalds in the Haight-Ashbury neighborhood on January 30. Nayeri was part of a group of three convicts who had escaped from the Central Men's Jail in Santa Ana, California a week earlier, cutting their way out of a shared cell and rappelling down the side of the building.
Hay-Chapman said that, despite having to sleep in the Golden Gate Park, he read the news every day either online or in a newspaper, according to the San Francisco Chronicle. Recognizing the van from an appeal by the Orange County Sheriff Department, he flagged down a patrol car.
Officers captured Nayeri when he tried to flee. They also captured the second escapee, Jonathan Tieu, inside the van. The third member of the group, Bac Duong, had turned himself in to authorities the day before.
In typical hero fashion, Hay-Chapman told reporters the money didn't matter: "When they told me about the benefits, that didn't matter. I was just doing the right thing," he said.
His reward was part of a $150,000 pool to be divided among people who assisted in the arrest of the escapees, decided upon by the Orange County Board of Supervisors on Tuesday. Two Target employees who gave details about phones sold to the escapees were awarded $15,000.
In a decision that confused many on the board, the owner of a van stolen by the escapees was awarded $20,000 for providing information about the vehicle. By contrast, cab driver Long Hoang Ma, who was held hostage by the trio for a week, received no compensation from the board. He has filed a $2 million claim against Orange County for the stress caused by his captivity.
Hay-Chapman said he would use the money towards starting a new life and helping his grown children, who have also experienced tough times.