Spellbinding timelapse of violent Indonesian thunderstorm filmed from space (VIDEO, PHOTOS)
Published time: 13 Mar, 2016 20:28
Edited time: 14 Mar, 2016 10:28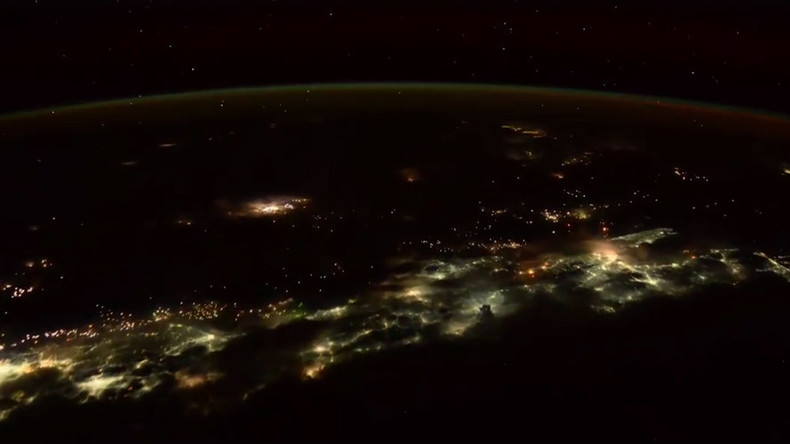 British astronaut Tim Peake is doing his level best to take over from Scott Kelly as the International Space Station's resident photographer and videographer.
Peake, who picked up some photography tips from Kelly while their ISS missions overlapped, has shared a mesmerizing sky-high video of a thunderstorm over Indonesia.
Timelapse footage, filmed on board the ISS as it speeds hitting 17,500 mph (28,150 km/h), condenses minutes into seconds and offers an unparalleled view of Earth's tumultuous weather.
Space photography fans feared the worst when US Astronaut Scott Kelly, who had built up quite a reputation for capturing awe-inspiring images of Earth, finished up his #YearInSpace program.
READ MORE: Gorilla suits, storms & space blooms: How Scott Kelly spent his #yearinspace (PHOTOS, VIDEO)
But Peake's latest photos and videos are any indication, he's got it covered.