Baby snatcher: Woman kidnaps newborn from Russian hospital in shopping bag (VIDEO)
Published time: 12 Mar, 2016 14:04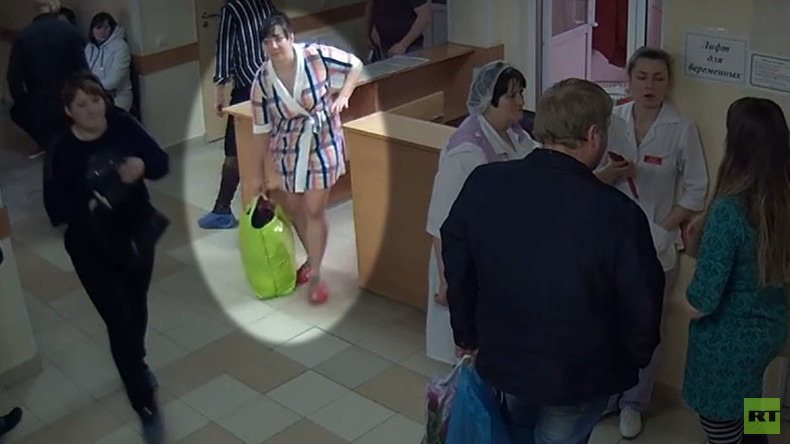 Security cameras at a Russian hospital have captured the shocking moment a woman snatched a baby girl from the ward by walking out with the infant stuffed in a carrier bag.
The incident was recorded on CCTV at a prenatal center in the Belgorod area of western Russia and shows a woman in a bathrobe stealing the child without drawing any attention from hospital staff.
As staff stand near a reception area talking to visitors, the alleged female child snatcher can be seen walking past, lugging a large green shopping bag apparently containing the hidden baby girl.
READ MORE: Child smuggled in hand luggage by woman on Air France flight

The young child was found uninjured hours later and was returned to her mother at the hospital.
The woman is now facing criminal charges related to kidnapping a minor and is reportedly due to undergo a medical examination. It is thought she may have attempted the kidnapping after the death of her own child.