JK Rowling under fire for Native American 'cultural appropriation' in new stories
Published time: 9 Mar, 2016 20:32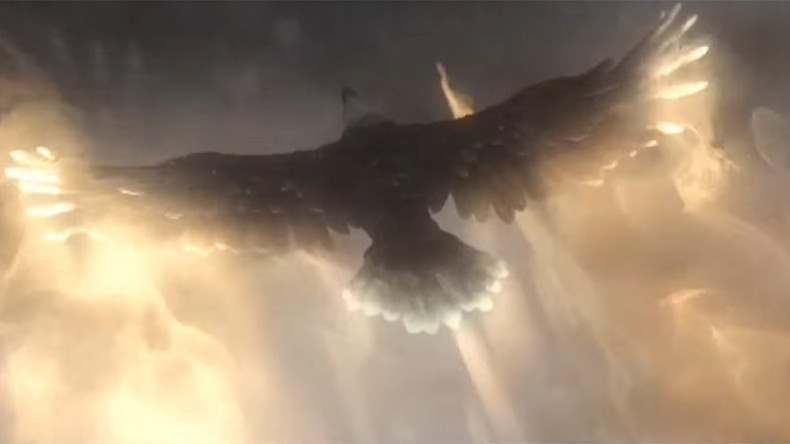 A Twitter storm is brewing over the Harry Potter author's incorporation of Native American myths in her new series of stories, with accusers saying their portrayal was inaccurate and insensitive.
All through this week, Rowling is publishing four pseudo-histories that combine existing people, events, and legends – the Navajo tribe, shape-shifting Skin-walkers, Salem witch trials – with the mythology of the Harry Potter world. Called the 'History of Magic in North America,' the short stories will provide the background to a Rowling-penned film, 'Fantastic Beasts And Where To Find Them,' to be released later this year.
While millions of fans are hungry for genuine-article morsels from the world of Potter, cultural critics have led a social media campaign against the billionaire Scottish author.
"Rowling is completely re-writing these traditions. Traditions that come from a particular context, place, understanding, and truth," wrote Adrienne Keene, a Cherokee anthropologist at Harvard and Brown, on her blog Native Appropriations. "What happens when Rowling pulls this in, is we as Native people are now opened up to a barrage of questions about these beliefs and traditions… but these are not things that need or should be discussed by outsiders."
*This* is why you don't mess around with specific Native traditions. They have boundaries. They have norms. They're not free for the taking.

— Dr. Adrienne Keene (@NativeApprops) March 8, 2016
Accusing Rowling of "cultural appropriation," and fearing a "commodification" of Native American cultural artifacts following the inevitable success of 'Fantastic Beasts,' Keene says that the First Peoples' traditions should be written about – but not by outsiders.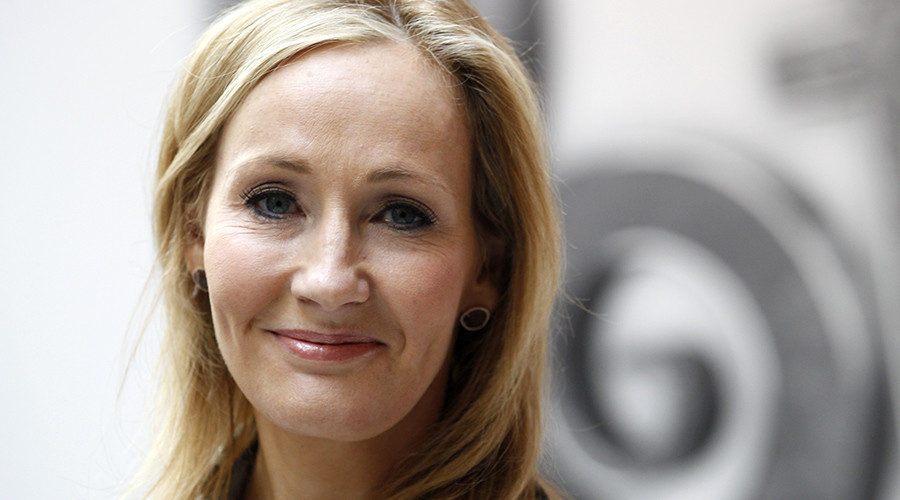 "I love the idea of Indigenous science fiction, of indigenous futurisms, of indigenous fanfiction, and indigenous characters in things comics and superhero storylines. I know it can be done, and it can be done right and done well. But it has to be done carefully, with boundaries respected (i.e. not throwing around Skinwalkers casually in a trailer), and frankly, I want Native peoples to write it," wrote Keene.
Brian Young, a Navajo author, accused Rowling of turning Native Americans into a "fantasy" and aggravating racial tensions in the US by promoting stereotypes.
"My ancestors didn't survive colonisation so you could use our culture as a convenient prop," Young tweeted.
Yo, @jk_rowling my ancestors didn't survive colonization so you could use our culture as a convenient prop.

— Brian Young (@hungrynavajo) March 8, 2016
I'm broken hearted. Jk Rowling, my beliefs are not fantasy. If ever there was a need for diversity in YA lit it is bullish!t like this.

— Brian Young (@hungrynavajo) March 8, 2016
The tenets of the arguments – many of them rehashed from discussions of US sports team names, and mooted bans on Indian headgear on campuses – were echoed by other Twitter users.
"Thanks for the inclusion we desperately needed. Excuse me while I go cliff diving in my loincloth."
-No Native EVER #MagicInNorthAmerica

— Martie Simmons (@msimmons444) March 9, 2016
Other groups of Twitter users either defended Rowling, expressed confusion, or stated simply that they liked her stories.
No one is redefining anyone's culture, she's simply trying to be inclusive in her *fictional* universe #MagicInNorthAmerica

— Abbie McGowan (@beyondalltowers) March 9, 2016
Rowling has not commented on the controversy so far. She has, however, aligned herself with progressive causes in the past. She intimated to fans that the Hogwarts Headmaster Dumbledore was gay, and chided those who criticized the selection of a black actress to play Hermione Granger – who was white in the books – in an upcoming London production.