Rocket starboard! Airline passengers witness SpaceX blastoff (PHOTOS)
Published time: 7 Mar, 2016 18:23
Edited time: 7 Mar, 2016 19:01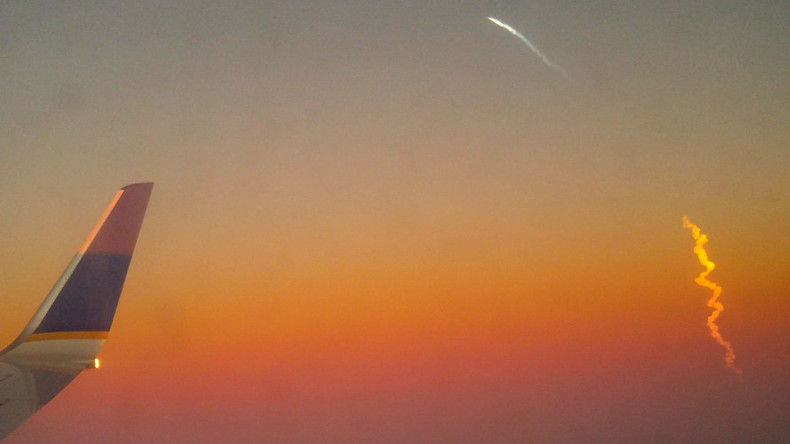 Passengers on board a flight from Florida got more than they bargained for when they witnessed the spectacular sight of the SpaceX Falcon-9 rocket zoom past them on its 25,000 mile (40,200 kilometer) journey towards the stars.
The Falcon-9 rocket launched Friday from Cape Canaveral, Florida, sending into orbit one of its heaviest satellites yet, the SES-9.
A United Airlines flight from nearby Fort Lauderdale to Newark, New Jersey was flying near the area as the rocket took off.
READ MORE: Hot reentry: SpaceX lands 'hard' on droneship - Musk sees 'good chance' for next time
The pilot announced the plane would slow down so passengers could catch a glimpse of the rocket travelling at thousands of miles per hour.
"Pretty much everyone was glued to the windows. After he said we had to speed up again everyone was clapping. It was amazing," passenger Will Carr wrote on Reddit.
READ MORE:Stunning clip shows Sentinel shoot through Northern Lights as satellite heads into orbit (VIDEO)
Carr captured some impressive snaps of his incredible sky-high view of the rocket, appearing first as a glowing orb in the distance before rising above the plane trailing a bright flash of light.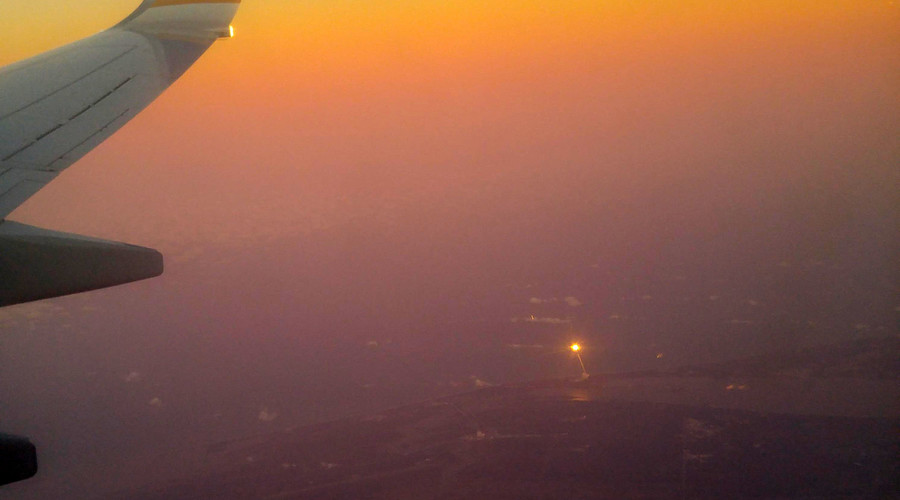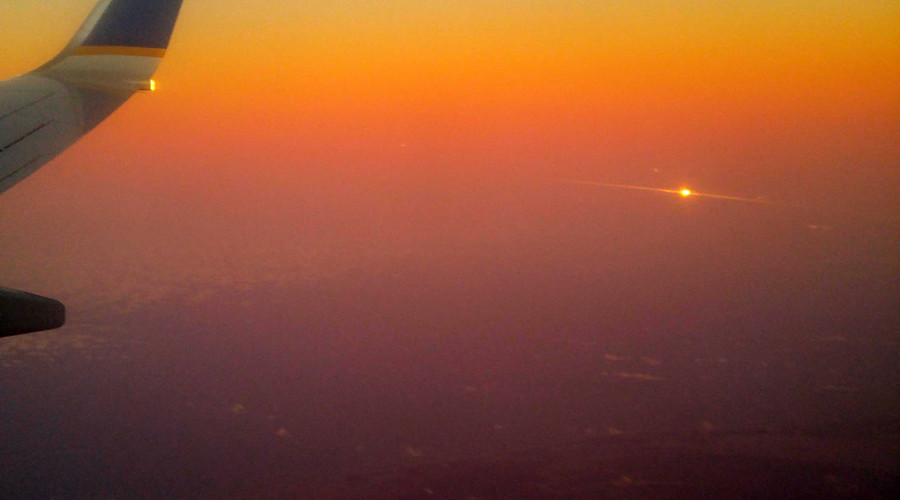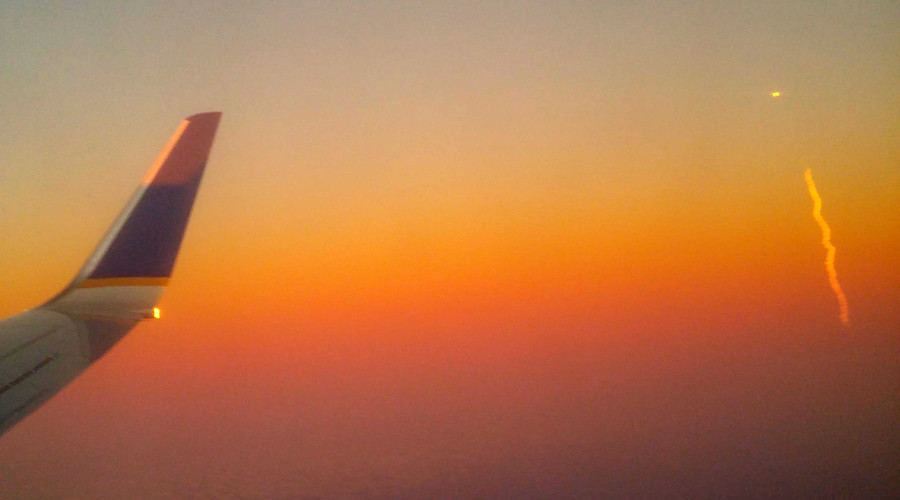 Good launch...bad landing
The launch was also webcast live, showing the successful deployment of the SES-9 from the booster. However, the Falcon-9 rocket once again failed to land safely aboard the drone barge.