What the blazes? Tim Peake reveals how to stop Soyuz fires without extinguisher
Published time: 6 Mar, 2016 15:41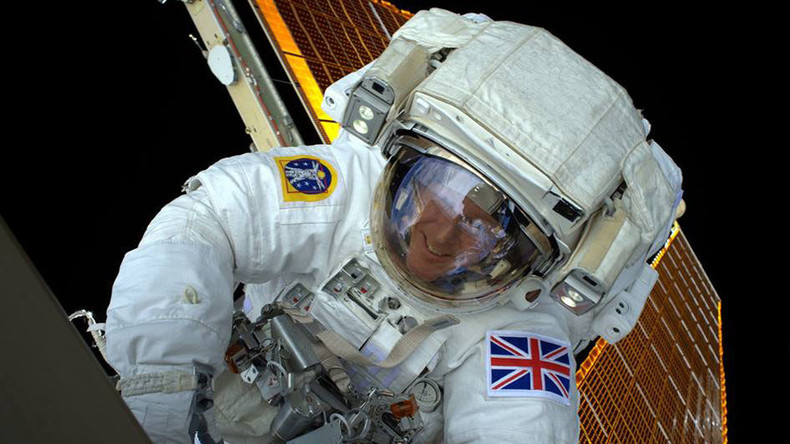 British astronaut Tim Peake has revealed the extreme measures he and his fellow astronauts would have to take in the worst case scenario of a serious fire on board their Soyuz spacecraft.
Peake, who's been at the International Space Station (ISS) since December as part of a six-month mission, explained in a Facebook post that in an extreme emergency on the ISS, the crew would evacuate onto the Soyuz capsule.
While there are CO2, water mist and foam fire extinguishers in the ISS, Peake revealed that the Soyuz itself is not actually equipped with fire extinguishers.
"The way to fight a fire in the Soyuz is to close your helmet and depressurize the whole spacecraft… no oxygen = no fire!" he wrote on Facebook.
FAQ time! Both the Airway Monitoring and BASS burning experiments generated some interest, and in particular, many...

Posted by Tim Peake on Sunday, March 6, 2016
Peake has faced a couple of emergency fire warnings since landing at ISS but both turned out to be false alarms.
The post was a response to questions from fans after Peake conducted a 'Burning and Suppression of Solids' experiment on board the space station.
Fire burns in all directions in space and so can be even more challenging to deal with than on earth. The ISS, however, has a number of measures implemented to assist astronauts in a potential fire, as Peake explained.
READ MORE: Space oddities: Tim Peake stuns social media with storm timelapse... and underwear admission (VIDEO)
The smoke detectors trigger an automatic response from the ISS to shut down all ventilation systems, so as not to feed oxygen to the fire and to reduce the spread of smoke throughout the station.
There are also special detectors that signal if the air is contaminated with carbon monoxide and other harmful gases, with special filters and equipment on board to clean the air and return the ISS "back to full health"
Evacuation of the ISS in the Soyuz spacecraft would be a last resort, according to Peake.