Photographer snaps epic South Pole journey aboard ship from 1911 (PHOTOS)
Published time: 5 Mar, 2016 17:44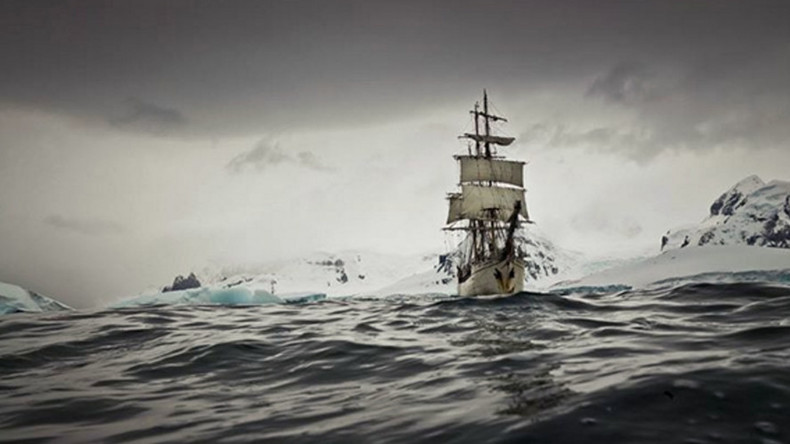 A deserted landscape of icebergs, penguins, and a century-old ship are an unlikely combination today, but this scenic route was captured by René Koster in a series of photos for his latest project.
The Dutch photographer left modernity behind when he embarked on his journey with the vessel, armed only with his camera.
"Thoughts of frozen ships trapped in ice-covered seas cross my mind, images of the photographers who joined these expeditions to report of the unexplored. Fascinated by their stories I head for the same circumstances as those of the early 20th century," Koster said in a statement about the project.
The artist drew inspiration from the great - and tragic - expeditions of the 1900s to capture the peacefulness of the Antarctic.
The ship he traveled on was built in 1911 - the year Norwegian explorer Roald Amundsen succeeded in becoming the first man to lead an expedition to the South Pole, beating the ill-fated voyage led by Britain's Robert Scott.
"The calm misty weather gives me a sense of desolation and makes the world feel smaller," Koster wrote of his journey.
"The slow rate of traveling by sailing ship influences my way of taking photographs: searching for stillness, harmony and tragedy in the landscape. In search of beauty, the beauty of emptiness and cold."