Funeral director turned happy 'glamper': Undertaker buys Russian jet as campsite (VIDEO)
Published time: 5 Mar, 2016 10:55
Edited time: 5 Mar, 2016 11:10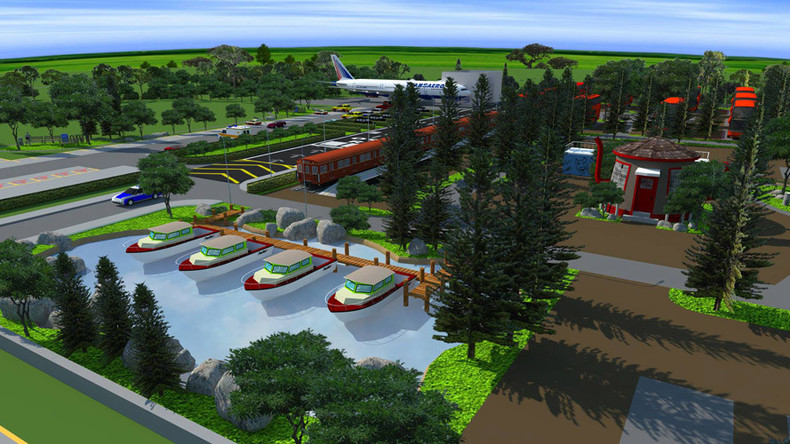 An Irish funeral director has made a shift to a somewhat less morbid career after buying a Russian Boeing 767 from Shannon Airport in Ireland, which he plans to turn into 'glamping' accommodation.
David McGowan described the risky purchase as a "buzz" after he bought the decommissioned Transaero aircraft for the bargain price of €20,000 (nearly $22,000).
"I'm a funeral director and embalmer. I'm surrounded with death every week, you need something to give you a buzz," he told Irish radio station Today FM.
The undertaker has high hopes of bringing tourism to his hometown of Enniscrone, Sligo in the west of Ireland by refurbishing the jet into accommodation for 'glamorous camping', but the big question is, how will he move it?
Getting the 70 tonne airplane to its final destination in one piece could be problematic.
McGowan originally intended to transport the plane by road, but was not granted permission from local authorities. "We were looking about bringing this animal down the road," he said. "County Councils wouldn't let me put a crane on the bridges to lift it over because it would stop the traffic going into Limerick City."
When moving the jet by road was ruled out, the businessman turned his attention to the sea – his plan now is to move the plane by water when the tide is high in the coming weeks.
"The options of going by sea instead of road means I won't have to cut the plane," he explained.
McGowan was inspired by the idea of boosting tourism along the Wild Atlantic Way tourist trail, which runs along the west coast of Ireland. With 15-acres of land and no use for it, he began researching unusual types of accommodation and stumbled upon glamping, which is a popular form of camping across Europe.
After finding an appropriate plane, the idea became a reality.
"I said, 'You hold that till I get down there.' When I got down there I said, 'Right, I'm thinking of putting this in my back garden'."
The former Russian airliner will be transformed to hold eight units of double bedrooms with 'passengers' able to plan a stopover by summer 2016.
Although the funeral director won't be quitting his day job anytime soon, 'Quirky Nights Glamping Village' will put Enniscrone on the map.