Wikipedia fights back against PR firm who edited site for clients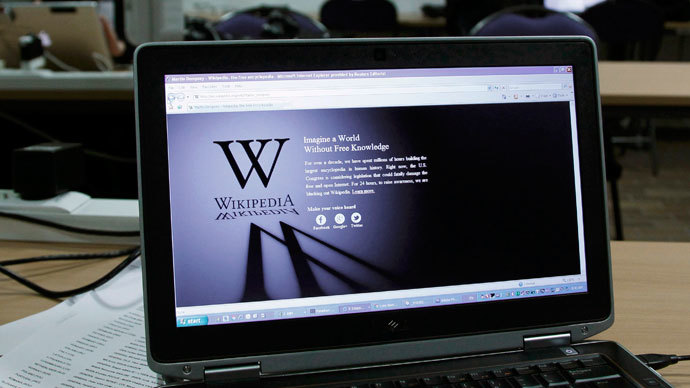 Wikipedia has sent a cease-and-desist letter to a public relations company after identifying the Texas-based firm as the source of hundreds of so-called "sock puppet" accounts that manipulated the information on pages for commercial purposes.
Attorneys for Wikimedia Foundation, the San Francisco-based company that operates the hugely popular free encyclopedia, have criticized such efforts in the past. Wikipedia is one of the most popular sites online, with over 30 million articles written by volunteers in nearly 300 languages. 
Constantly trying to keep up, though, is a company called Wiki-PR. The firm bills itself as "the easy way to tell your story on Wikipedia" and brags of consulting "thousands of people and companies on how to interact with the Wikipedia community." The company website indicates Wiki-PR employs around 25 writers whose job it is to help customers.
Wiki-PR is accused of creating 300 so-called "sock puppet" accounts that are used to edit Wikipedia pages belonging to its clients. The firm has also struggled to fend off allegations of "meat puppetry," the practice of inviting a fictional user into a discussion to boost one side of an argument. 
"We have come to the opinion that, based on the evidence we have to date, that agents of your company have engaged in sockpuppetry or meatpuppetry to, among other things, make it appear as if certain articles are written by unbiased sources when in fact those articles are authored by Wiki-PR for money," the cease and desist letter claims. 
Wikipedia announced an investigation in October, when Wikipedia higher-ups acknowledged that many pages had been manipulated and site guidelines were broken. The issue caught notice online, where a number of columnists wondered if Wikipedia could retain its credibility and whether the site best known for spreading information had been co-opted by nefarious interest groups. 
"The Wikimedia community of volunteer writers, editors, photographers, and other contributors has built Wikipedia into the world's most popular encyclopedia, with a reputation for transparency, objectivity, and lack of bias," the letter continued. "When outside publicity firms and their agents conceal or misrepresent their identity by creating or allowing false, unauthorized or misleading user accounts, Wikipedia's reputation is harmed." 
The cease-and-desist order went on to threaten legal action if such activity continues. A Wiki-PR spokesperson said only that the firm "is working with the Wikimedia foundation and its counsel to sort this out."
You can share this story on social media: