WikiLeaks remains the target of secret federal investigation two years later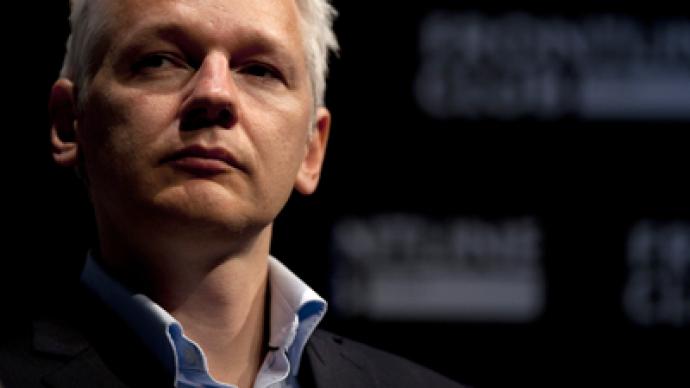 The United States has yet to charge WikiLeaks or its founder Julian Assange with any crimes, but a judge this week admitted that a 2-year-old investigation is nonetheless still being pursued by federal prosecutors.
US District Judge Liam O'Grady denied a plea on Wednesday to unseal court documents pertaining to an elusive grand jury investigation targeting WikiLeaks started in 2010. Rejecting a request to make certain materials available outside of the closed-door inquisition, the judge acknowledged that publishing those files would put in jeopardy the country's still pending and highly-secretive probe into the whistleblower site."For reasons stated in the memorandum of the United States, unsealing of the documents at this time would damage an ongoing criminal investigation," O'Grady ruled in a decision according to court papers first obtained by Wired (.PDF).The judge's response this week is in regards to the latest request to release materials believed to discuss persons loosely affiliated with WikiLeaks, a website shunned by the Obama administration and largely expected to be indicted sooner or later for publishing hundreds of thousands of US diplomatic cables and other sensitive files online. In December 2010, the US Justice Department subpoenaed the social media site Twitter with papers demanding information on four registered accounts, including the official @WikiLeaks page and three managed by particular individuals, namely activist Jacob Appelbaum; Icelandic lawmaker Birgitta Jonsdottir; and Dutch businessman Rop Gonggrijp. Initially, those persons unsuccessfully attempted to keep Twitter from providing the government with the requested information, including associated phone numbers, email addresses, bank account numbers and IP addresses. Now nearly two years later, they have been denied access to those still-sealed files yet again.Per the judge's order, the requested documents involving those four Twitter accounts will remain under seal for another 180 days, at which point the federal government will have to provide just caused for keeping those documents locked up.In October 2011, the Justice Department under US President Barack Obama and Attorney General Eric Holder also demanded that Google provide information from Appelbaum's personal Gmail account. A noted computer researcher, Appelbaum presented an address on behalf of Assange regarding the role of WikiLeaks during the 2010 HOPE (Hackers On Planet Earth) conference in New York and, recently, has co-authored with him a book about cypherpunk culture. Following the re-election of Pres. Obama on Tuesday, Mr. Appelbaum wrote from his Twitter account, "I admit, I'm glad that Obama won; I just hope that now he will stop prosecuting #manning and will stop harassing #wikileaks supporters."As Judge O'Grady denied Appelbaum's attorney's request on Wednesday from an Alexandria, Virginia courthouse, the counsel for accused WikiLeaks source Pfc Bradley Manning submitted a plea notice on behalf of the alleged whistleblower only 40 miles up the road in Ft. Meade, Maryland. Manning, a 24-year-old private first class with the US Army, is being prosecuted by the military for allegedly providing Assange with those diplomatic cables and other materials he would have had access to while serving as an intelligence analysis overseas. With a military trial for Pfc Manning slated for early next year, his attorney David Coombs told a judge on Wednesday that the soldier is willing to accept responsibility for releasing materials to WikiLeaks."PFC Manning has offered to plead guilty to various offenses through a process known as 'pleading by exceptions and substitutions,'" Coombs explains. "To clarify, PFC Manning is not pleading guilty to the specifications as charged by the Government. Rather, PFC Manning is attempting to accept responsibility for offenses that are encapsulated within, or are a subset of, the charged offenses. The Court will consider whether this is a permissible plea."Among the other items Manning is thought to have leaked is now infamous video footage from a US helicopter that shows American troops gunning down journalists and civilians in Iraq. Jonsdottir and Gonggrijp helped WikiLeaks prepare the release of that video, Wired notes, and chat logs provided to the outlet in 2010 by hacker Adrian Lamo include Manning's alleged confession."I was the source of the 12 July 07 video from the Apache Weapons Team which killed the two journalists and injured two kids," Manning is believed to have told Lamo during an online chat in May 2010. Other evidence presented during Manning's pretrial motion hearing suggested that the soldier was aware of the significance of the footage."This is possibly one of the more significant documents of our time, removing the fog of war and revealing the true nature of 21st century asymmetric warfare. Have a good day," they believe Manning wrote.In regards to Pres. Obama's re-election, Assange himself fired at the commander-in-chief with a statement this week, crediting the so-called "Collateral Murder" helicopter video with ending, in part, America's last war in Iraq."It was WikiLeaks' revelations – not the actions of President Obama – that forced the US administration out of the Iraq War," Assange wrote. "By exposing the killing of Iraqi children, WikiLeaks directly motivated the Iraqi government to strip the US military of legal immunity, which in turn forced the US withdrawal.""Obama promised a more open government. But instead his administration has built a state within a state, placing nearly five million Americans under the national security clearance system, replete with secret laws, secret budgets, secret bailouts, secret killings, secret mass spying, and secret detention without charge," said Assange. "Four more years in the same direction cannot be tolerated."Assange remains stuck inside the Ecuadorian embassy in London, awaiting safe passage to the South American country much to the chagrin of international authorities. London officials want to extradite Assange to Sweden to face questioning over alleged sex crimes, but the WikiLeaks face and Ecuador Pres. Rafael Correa say that maneuver will only make it easier to send Assange to America for prosecution, conviction and perhaps death.Speaking from the embassy in August, Assange said, "If Bradley Manning did as he is accused, he is a hero and invaluable to all of us. Bradley Manning must be released." This week, Pfc Manning will celebrate Day 900 under military custody, where both defense attorneys and the United Nations say he has been subjected to conditions considered torturous under international law.
You can share this story on social media: