White supremacist claims North Dakota town ruins his dream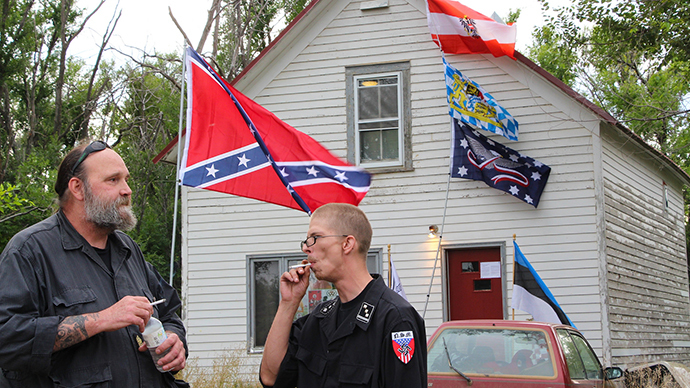 A small North Dakota town has approved a building moratorium that a white supremacist claims is aimed unfairly at him.
Over the last year, Craig Cobb, a hate crimes fugitive from Canada who holds neo-Nazi views, has purchased a home and 12 other lots in the city of Leith, N.D. He is actively encouraging others with similar beliefs to move to the town, help him gain control over the government, and establish an all-white enclave.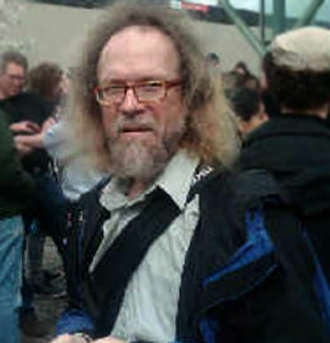 On Sunday evening, the Leith City Council approved the construction freeze while it works on an ordinance that would require any new buildings to install water and sewer systems. Currently, Cobb is living with three other male white supremacists and two children in a home with no water or sewer services. Any resident who fails to comply with the new rules within 30 days could face fines or condemnation.
Another ordinance currently in the works would also prevent tents and campers from being set up on lots for more than 10 consecutive days. Cobb had also been encouraging people to bring their tents and campers into the city and stay on his vacant lots.
According to the local Bismarck Tribune, Cobb said that the new ordinances were targeted at him, and questioned why they were not considered until he arrived.
"Why now? Is it a wonderful coincidence that the moment I show up these are necessary? It's patently unfair," Cobb said. He also called current residents "evil and nasty."
Last month, in a separate interview with WXMB-TV in Bismarck, Cobb added that there's nothing wrong with white people wanting to live near each other.
"It's fine for all these other minorities, but not us," he said, according to Reuters. "If you merely speak about it, you're going to be defamed in this country."
Leith City Councilman Lee Cook, however, said the city is moving in the right direction.
"Until this is resolved, we're not going to let our guard down. This is just the beginning," he said.
Recently, Cobb gained an ally in the U.S. National Socialist Movement, one of America's largest neo-Nazi organizations, which decided to help him turn Leith into an all-white territory. City attorney Tom Kelsch told the Tribune that, so far, the city has taken correct and appropriate steps to deal with the situation.
Next week, the Leith City Council is scheduled to meet again and hold a second reading of all the ordinances it's crafting.

Outside of creating new ordinances to deal with Cobb, local residents have also protested his plans publicly. Last month, about 300 people, including 200 Native Americans living nearby, gathered around Leith City Hall as National Socialist Movement detailed its plan to de-integrate the city.
Should the new ordinances fail to convince Cobb to back down, the City Council is also considering a plan that would disband the local government and turn over control to the county.
Cobb, who holds dual citizenship in Canada and the U.S., was arrested in Canada in 2010 for running a racist website out of Vancouver and on suspicion for willfully promoting hatred in the country. When he was released from custody, he fled the country before he could be officially charged with a crime. There's been no effort by Canada to extradite Cobb, because the U.S. has not charged him with a similar crime in its jurisdiction.