White supremacists sought after murder of Colorado prison chief
Published time: 4 Apr, 2013 18:26
Edited time: 13 May, 2013 14:09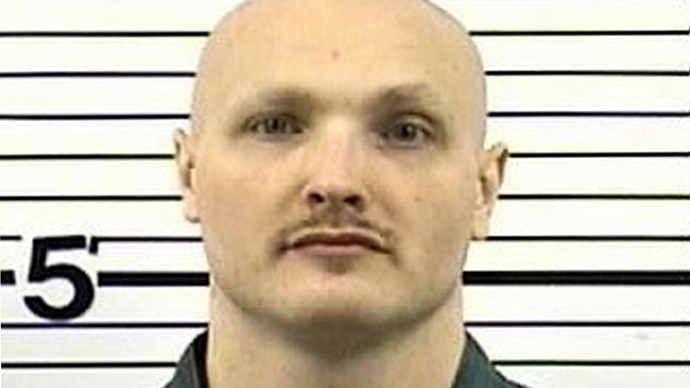 Colorado authorities suspect two white supremacists may have been involved in the fatal shooting of a state prison chief that answered the door to his house, only to be greeted with gunfire.
The alleged white supremacists, 47-year-old James Franklin Lohr and 31-year-old Thomas James Guolee, are believed to be part of a prison gang called the 211 Crew, according to a Reuters report based on statements made by Lieutenant Jeff Kramer, a spokesman for Colorado's El Paso County Sheriff's Office.
The murder victim, prison chief Tom Clements, was shot dead when he answered the door to his home located 45 miles from Denver on March 19. Judicial officials on Monday announced that Evan Spencer Ebel, a former convict and alleged member of the 211 Crew, was the main suspect involved in the shooting.
Due to a clerical mistake, Evans had been mistakenly released from prison in January, even though he had only served part of his sentence.
"It sounds like a horrific oversight," Pueblo County Commissioned Buffie McFadyen told AP, referring to the mistake that led to the man's early release. "It's tragic clerical error."
After killing Clements, shooting a pizza delivery driver on March 17, and engaging in a roadside gun battle with Texas policemen on March 21, Ebel himself was found dead. His weapon, a 9 mm Smith & Wesson, was linked to the fatal shooting of Clements just two days earlier.
Police are now searching for Lohr and Guolee, who they believe might have been collaborating with Ebel in the death of the state's corrections director last month, since phone records show both men communicating with Ebel in the hours leading up to the shooting. Both of the men were already wanted on warrants unrelated to the Clements murder.
"Because of the circumstances where you have violent folks who are willing to execute a DOC official, we don't want to underestimate these guys," Kramer told the Denver Post. Colorado investigators issued an alert Wednesday, warning law enforcement to be on the lookout for the two white supremacists that they believe to be armed and dangerous.
Authorities told USA TODAY that the men are not "suspects" of the white supremacist prison gang, but that they are "known associates". They believe the men have fled the state and could be headed towards Texas or Nevada, based on unconfirmed reports about their whereabouts.
The white supremacist prison gang known as the 211 Crew is considered dangerous, and authorities are investigating whether leaders of the group ordered a hit on Clements. Benjamin Davis, founder of the 211 Crew, is currently serving 108 years in prison for a racketeering conviction, in addition to a 30-year prison sentence he received for a 1995 robbery and first-degree assault. An unnamed prosecutor told the Denver Post that Davis has been convicted with conspiracy to commit at least four assaults on various people. After authorities brought up his name in connection to the Clements murder investigation, he was placed in administrative segregation at the Buena Vista Correctional Complex.
Authorities are also investigating whether members of the 211 Crew had any involvement in the January 31 murder of Kaufman County assistant district attorney Mark Hasse, 57, who was shot and killed while exiting his vehicle on his way to work. Witnesses told local police that they saw two suspects leave the scene.
"Investigators are looking at a lot of different possibilities," Kramer told AP in regards to the gang's connection to the Clements murder. "We are not stepping out and saying it's a hit or it's not a hit. We're looking at all possible motives."