Police secure man with explosive device in Westland, Michigan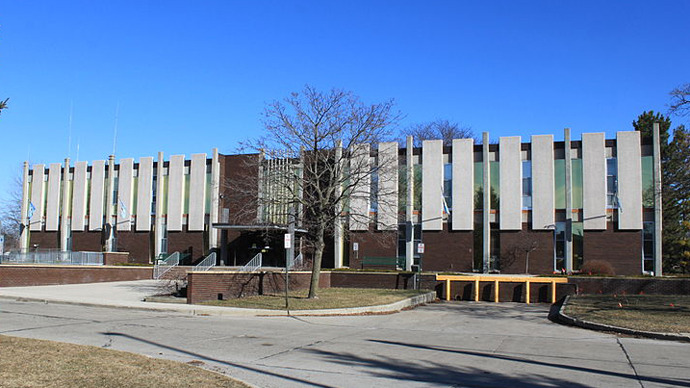 A man has been detained by police near Detroit, Michigan after reportedly entering Westland City Hall claiming to have explosives.
Authorities confirmed around 1:30 p.m. local time that the suspect has been secured, but not before a brief scare that was initially reported to involve hostages.
Police locked-down a section of Westland, Michigan early Monday afternoon and additional units were called in to investigate the situation. The Michigan State Police bomb squad was deployed to the scene, reported WJBK, and at least two schools in the area were placed on precautionary lockdown.
Reportedly, a man entered Westland City Hall with explosives, but police declined to comment further other than telling local media there's "a situation."
"We heard there's a bomb situation at City Hall," Kristen McRae, who works at Griffith Veterinary Hospital near City Hall, told the Detroit Free Press. "We have a chopper flying above. There's a heavy police presence."
"I heard it's a hostage situation," an employee of a nearby Boston Market restaurant added to CBS.
Westland, MI is located around 16 miles west of Detroit and is the tenth largest city in the state of Michigan.
You can share this story on social media: