Multiple explosions rock West Virginia gas plant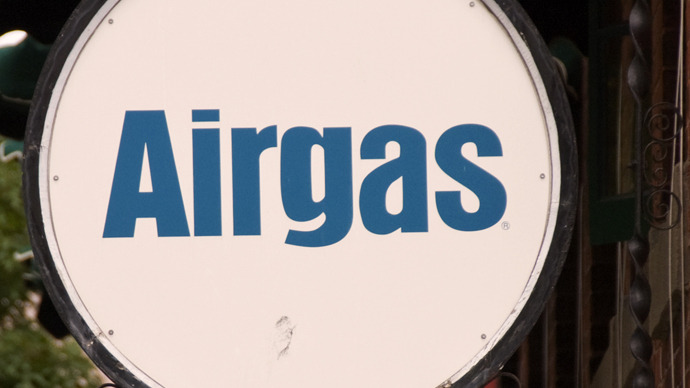 Two people are reported injured after an explosion rocked a supply company in Putnam County, West Virginia Monday. Emergency crews responding to the blast, which came at approximately 3:00 pm local time, reported high flames in the area.
Investigators are still unsure what caused the initial explosion but a spokesman from the Putnam County, West Virginia emergency management office told the Charleston Gazette that as many as fifty canisters of acetylene, a colorless gas commonly used for welding and torch-cutting, blew up.
One man suffered burns to his face and the other burns to his arms. Both victims were hospitalized, although the full extent of their injuries is not yet known.
The explosion took place at the Airgas supply company, the largest US distributor of industrial medical and specialty gases, including welding supplies and other equipment, according to WOWK-TV in West Virginia. The plant is located in the town of Bancroft, where surrounding businesses have been evacuated as a safety precaution.
Witnesses told the Gazette that the explosion was large enough to be heard, and felt, from about a half a mile away from the Airgas building.

"The first one was really big," said Doug Barker, a local business owner. "Then there were a series of smaller [explosions]. Since it was at the Airgas facility, it was probably a bunch of smaller tanks going off."

Fire crews reportedly had the flames under control by 3:45 pm local time.
You can share this story on social media: