First responder at West, Texas explosion charged with possession of pipe bomb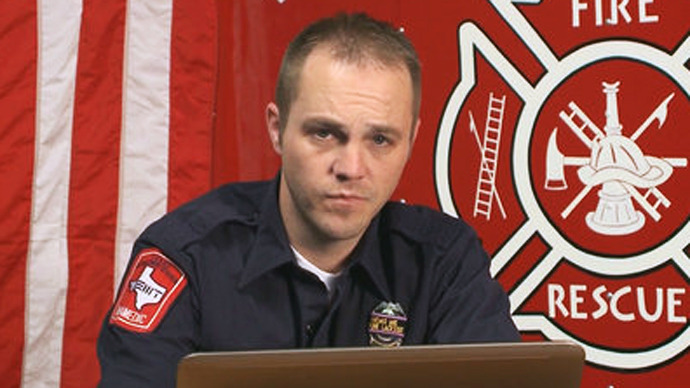 A first responder has been charged with felony possession of a destructive device in West, Texas on the same day that authorities launched a criminal probe into the fertilizer plant explosion there last month that killed 15 and destroyed dozens of homes.
Bryce Reed, 31, was booked at the McLennan County jail early Friday and brought before a judge to make an initial appearance later in the day where he declined to enter a plea. 
The Los Angeles Times reported that Reed has since been placed in the custody of the United States Bureau of Alcohol, Tobacco, Firearms and Explosives. Reed has been charged with possessing bomb-making materials, including a pipe and chemicals.
Sources told Houston's News 92 that the paramedic approached an acquaintance sometime after the April 19 West Fertilizer Company explosion and asked if the friend would store a box for him. Later, the acquaintance opened the box and found what is believed to be a pipe bomb.
Authorities have failed to say if they think Reed had any involvement in triggering the explosion last month that leveled much of West, Texas, but he has been tied to the tragedy in at least one regard: Reed was one of the first emergency workers to respond to last month's blast and he was assigned to be the incident commander at the scene.
Separately on Friday, Texas Department of Public Safety Director Steven McCraw and McLennan County Sheriff Parnell McNamara released a statement to the media confirming that the fertilizer plant explosion is now being treated as a criminal investigation.
"The citizens of McLennan County and Texas must have confidence that this incident has been looked at from every angle and professionally handled – they deserve nothing less," McNamara said. 
"This disaster has severely impacted the community of West, and we want to ensure that no stone goes unturned and that all the facts related to this incident are uncovered," added McCraw.
The Dallas Morning News spoke with Reed's stepfather, Gary Nelson, on Friday, and he said there is "not a chance" his relative had a role in the blast.
"The State Fire Marshal's office has not determined – or ruled out – whether the fire was a criminal act or accidental," acknowledged the paper.