Virginia lawmakers agree to reject NDAA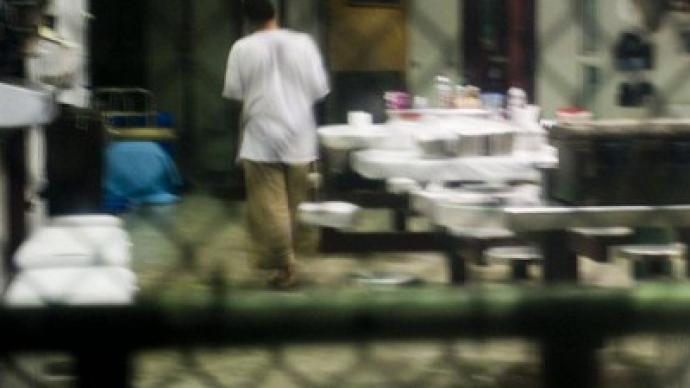 Four months after US President Barack Obama authorized the US military to indefinitely detain American citizens without charge or trial, lawmakers in Virginia have voted to refuse to abidy by the provision of the NDAA.
The Virginia legislature voted this week to approve what looks to be the final version of House Bill 1160, an act that authorizes law enforcement agents within the state to reject the controversial detention provisions that were signed into US law on December 31, 2011 when President Obama inked his name to the National Defense Authorization Act, or NDAA. B 1160 had previously cleared both the state's House and Senate, but Virginia Governor Bob McDonnell reportedly refused to sign his name to the bill in its original form. The Tenth Amendment Center reports that Gov. McDonnell wanted to veto the legislation, but that doing so would cost him the support of a large chunk of the state's liberal voters. As a compromise, Gov. McDonnell added an amendment that is being favored by the bill's sponsors and it is now expected to go on the books effective July 1.In a statement from the office of the bill's author, State Delegate Bob Marshall, the representative writes, "Since the legislation's passage, [the governor's] staff has worked with the patron to come up with amendments that will achieve the goal of not supporting unconstitutional detentions while preserving the ability of law enforcement and our state defense forces to carry out their responsibilities. The amendments Governor McDonnell sent down achieve those goals, and Delegate Marshall has expressed his support for them."When Virginia State Congressman Bob Marshall introduced HB 1160 earlier this year, he said his proposal stood to shoot down matters authorized by President Obama that he considered unconstitutional."They say this law [the NDAA] is designed to fight terrorists," Marshall told the Tenth Amendment Center in February. "You don't defeat terrorists by adopting their tactics. I will be faithful to my calling to stand against these predators who would sell their birthright for a mess of pottage."The particular legislation of SB 1160 says that any state agency, employee or military member does not have to aid an agency of the US Armed Forces "in the conduct of the investigation, prosecution, or detention of a United States citizen in violation of the United States Constitution, Constitution of Virginia, or any Virginia law or regulation." When President Obama signed the NDAA into law on New Year's Eve, the commander-in-chief authorized the US military to detain alleged terrorists at military facilities indefinitely during times of war.Because HB 1160 passed the state legislature with the governor's recommendations, Delegate Marshall's office reveals that it requires no further authorization and will go into law this summer. Separately, the states of Washington and Utah have also proposed legislation that would also strike down some of the NDAA's less popular provisions.
You can share this story on social media: