Utah banks on gold, silver as legal currency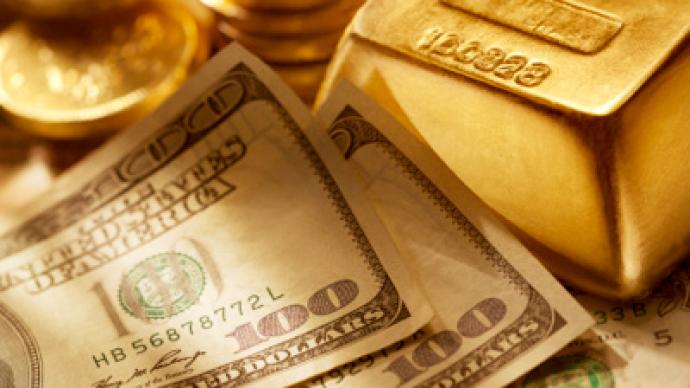 Lawmakers in Utah have approved a measure which legalizes the use of gold and silver coins as legal tender.
The US dollar was once "good as gold" but that notion has been shaky over the past few years. As the dollar has fallen, gold, silver and other precious medals have risen in value. The new state law legalizes gold and silver coils as currency and even exempts them from the state's capital gains tax. The law, sponsored by Republican State Representative Brad Galvez was initially proposed as a protest against US federal monetary policy and the Federal Reserve. He believed Americans were losing faith in the US dollar and a point needed to be made. While he supports the use of precious metals as currency, Galvez is not calling for a return to the gold standard to back the dollar. "We're too far down the road to go back to the gold standard," Galvez told AP. "This will move us toward an alternative currency.""You've seen gold replacing these currencies as safety instruments," noted Matt Zeman, market strategist for Kingsview Financial. "If I don't feel good about the dollar or other currencies, I'm putting my money in precious metals."Making gold and silver coins legal tender sends a strong signal to Congress and the Federal Reserve that their monetary policy is failing," said Ralph Danker, project director for economics at American Principles in Action.The new law has encouraged some to begin using the new currency, and encouraged others to be a bit entrepreneurialCraig Franco homes to cash in on the new law. His plan – open a bunnies that stores and secures gold and silver coins for customers, and then issues a debit like card that allows people to spend their gold and silver electronically. It is a simple idea of old world currency meeting new world technology. Now that the new currency has been legalized, Franco feels modernizing how a consumer can spend it will really open up the market. "Because we're dealing with something so forward thinking, I expect a wait-and-see attitude," Franco told AP. "Once the depository is executed and transactions can occur, then I think people will move into the marketplace."Other US states are also considering similar measures. In Minnesota a state Republican lawmaker recently introduced legislation similar to Utah's. Other measures are also being heard or drafted in at least 11 other states.
You can share this story on social media: