USSR didn't need Allies to win WWII – survey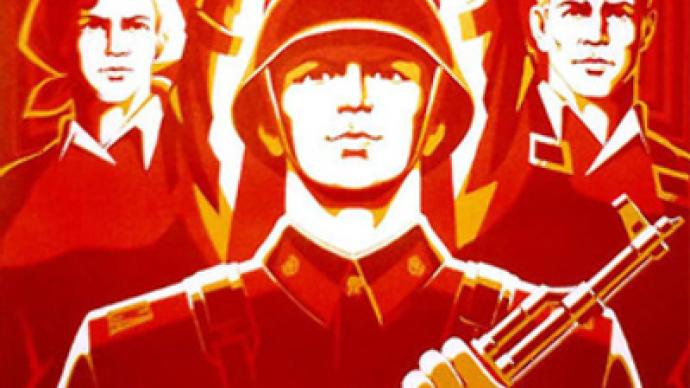 Almost two thirds of Russians (63%) are confident the USSR could have won the Second World War without any help from the Allies, a nationwide survey has concluded.
However, according to the Russian Public Opinion Research Center, the number of respondents sharing this opinion has fallen from 71% in 2001, Interfax news agency reports.
The number of those who recognize the role of the US, Britain and France in defeating fascism, is just 23%.
The survey conducted in anticipation of the 70th anniversary of the beginning of World War II also revealed the double in numbers of those who have no answer to the question (from 7% to 15%).
As before, most of the Russians (87%) consider the Soviet Union's contribution to the victory as decisive. The role of Great Britain and France, as a rule, is considered insignificant (36% and 34%, respectively) or quite large (26% and 22%, respectively).
For the US, the respondents are equally likely to express both points of view (30%). In addition, a significant number of respondents (47%) think China did not help in fighting the Nazis at all.
VCIOM Survey
The nationwide survey was held on August 22–23, 2009. 1600 people in 140 cities and villages in 42 regions of Russia were polled. The statistical margin of error does not exceed 3.4 %.
According to the Russian Public Opinion Research Center, for the past seven years the opinion of Russian citizens about the role of certain countries in the victory in World War II has changed.
The proportion of Russians who think the USSR contributed the most has decreased from 92% to 87%.
Less people consider Britain's role as minor (36% instead of 42%), along with China's (18% instead of 27%), America's (30% instead of 39%) and France's (34% instead of 39%).
At the same time, more respondents give credit to the US, considering America to be the main force in putting Hitler down.
You can share this story on social media: