Americans left in the cold as US, Venezuela bicker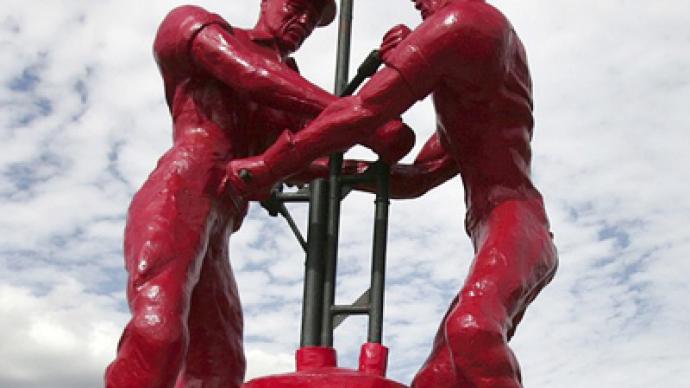 Following a diplomatic spat that sent their ambassadors packing, the only thing heating up between Venezuela and the US is the thermostat.
For the Dorothy Day Catholic Worker House, every day is about doing a lot with a little. Five formerly homeless families live under Dorothy Day's roof—sharing meals, parenting, support and heat. Up until three years ago, heating oil was the homeless shelter's biggest expense. Kathy Boylan has lived and worked here for more than a decade helping homeless mothers back on their feet…with a budget of $1,000 per month."We try on a shoestring to keep this home for 20 people functioning," said Boylan.So when Joe Kennedy's nonprofit organization, Citizens Energy, offered Boylan free heating oil from Venezuela, she took it. Citizens Energy and CITGO assistance currently pays for three-quarters of the homeless shelter's heating budget. For six years, Citizens Energy has provided free heating oil to the poor in 25 US states. But after a diplomatic freeze that sent Venezuela's ambassador packing two months ago, the only thing heating up between Venezuela and the US is the thermostat.Republican Congressman Connie Mack (R-FL) publicly denounced Citizens Energy and Kennedy. "He should not allow his name to be associated with a thugacrat in Latin America who is bent on – and I'm talking about Hugo Chávez – bent on destroying the foundation of what America stands for," Mack said. Mack did not call for an embargo on the $40 billion in trade the US has with Hugo Chavez's government, or for big oil companies like Conoco Phillips, Exxon Mobil and Chevron Texaco to stop selling $10 billion a year worth of Venezuelan oil. "Mr. Mack has all the right he wants to call for an embargo on Venezuela or the oil companies," Kennedy responded. "But I think it's interesting he's set his sights on a little nonprofit." In January, President Barack Obama announced $2.5 billion in cuts to America's own Low Income Heating Oil Assistance Program."Citizens Energy appealed to all of the companies, some of whom may be making donations to Congressman Mack," Boylan said. "They're able to fund all of these congressmen because of the profits they're making. They could be using some of the profits to help the poor." Deborah James, the director of International Programs at Center for Economic and Policy Research said US corporations simply have not come through to help the American people, whereas Venezuela did."It's pretty sticking considering the American taxpayer actually forks over billions of dollars in subsidies to this big multinational companies each year," she said. James explained those in America who benefit from the Venezuela oil program depend on it and value its use.US opposition the plan by conservative politicians highlights how mush hatred there is towards Venezuela, and how that hatred outweighs their priority to support the American people.
You can share this story on social media: