Trading guns on the street for pleasure in the sheets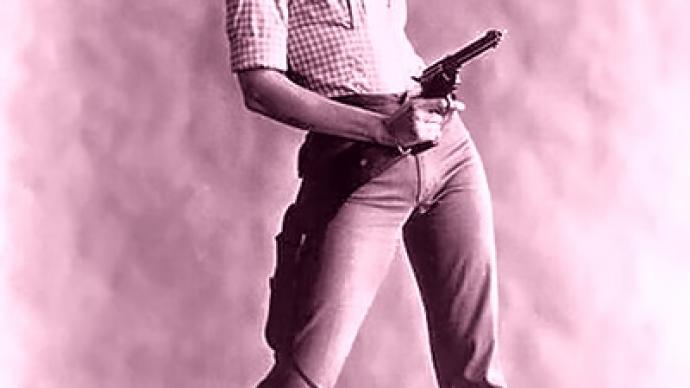 An Alabama sex shop is offering customers the opportunity to swap their guns for sex toys in a unique Valentine's Day special.
Pleasures, a store in Huntsville, Alabama calls itself a one-stop romance shop, is calling for customers to make love, not war. Owner Sherri Williams said they hope was to originally target 300 trades, but as of now they would be happy with 100. Some are already coming in to trade their guns.The drive behind the program was to tackle the rise in gun violence and the proliferation of guns on American streets."So often you hear about gun violence, but you rarely hear about efforts to prevent gun violence," said Williams. She hopes to bring attention to gun violence and help pull some guns off the streets. As their advertisement says, "Trading guns off the streets for pleasure in the sheets."Williams explained the guns can be traded in for chocolate, lingerie, sex toys and much more.The plan to sell the guns off for parts and donated the proceeds to charity that helps victims of gun violence. Any guns found to have been used in a crime will be handed over to police.
You can share this story on social media: