US soldier to face trial for Afghan civilian murder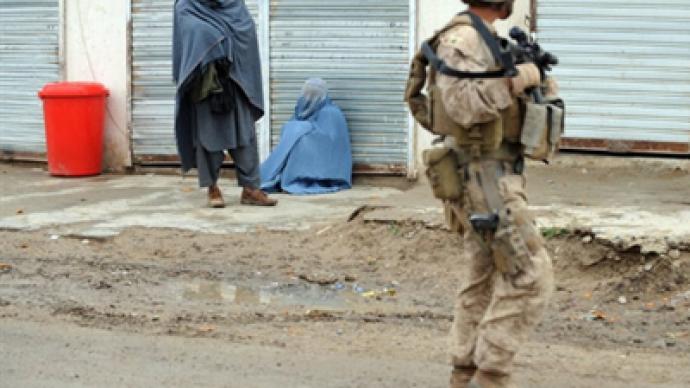 A US soldier faces trial for killing a man with a shot to the head after US troops and Afghan people took him from his home in an Afghan village and beat him.
Friends and neighbors heard and witnessed much of the events leading up to the death of Atta Mohammad, a local electrician in his village. They took cell phone pictures of the area and the funeral to later show to his son, Yar Mohammad, who was away working in Iran. Sergeant Derrick A. Miller of the Connecticut National Guard has been charged with murder. The charges allege Miller murdered, with premeditation, Atta Mohammad "by means of shooting him in the head with an M9 9mm Beretta pistol."In recent years the US and other coalition forces have cracked down on rules and regulations to avoid civilian casualties. The ongoing war in Afghanistan has begun to sour the local population, making them more eager to see outside forces depart. Civilian deaths hinder the situation, and are bluntly a strategic problem for the military. Afghans are skeptical justice will be served, but many activists are calling on the US military to hold their soldiers accountable for their actions. "It is important that the US is holding their soldiers accountable for wrongdoing," said Sarah Holewinski, the executive director of the Campaign for Innocent Victims in Conflict, reported Reuters. According to an Army statement Miller will appear before a court martial at Fort Campbell in the state of Kentucky on June 6.
You can share this story on social media: