US forces strained, but Petraeus expects increased Taliban attacks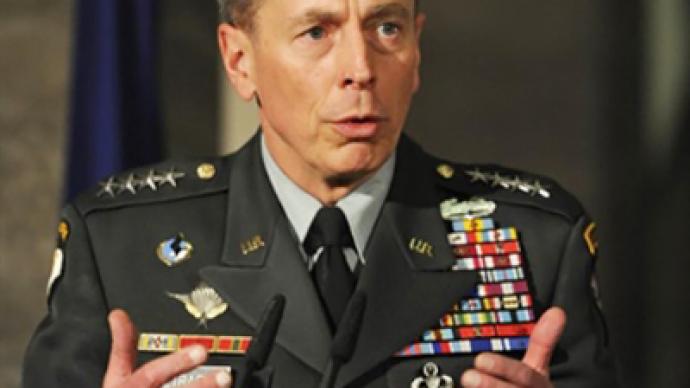 NATO commander Gen. David Petraeus predicted an increase in Taliban violence in Afghanistan come spring. Meanwhile Special Forces Commander Adm. Eric Olson said US troops are showing signs of stress as deployments have quadrupled.
In an interview on NATO TV Petraeus predicted an increase in violence, but was careful to note the alliance between NATO and Afghan forces has strengthened over the years as well. "When you have 110,000 more of us than we had a year ago, some 70,000 more Afghan forces and another 35,000 to 40,000 ISAF forces, we are obviously in many, many more places," he said, addressing the possibility of an increase in violence across the country. The Taliban is fighting back as US and Afghan forces spread to more territory, which will likely lead to an earlier than normal spring offensive. More violence means more deployments and continual action by US troops. This could prove to be problematic. US Special Forces are finding themselves strained and stressed for an irregular amount of deployments which have been quadruples from normal levels. Olson explained to AP that the number of Special Forces has doubled to nearly 60,000 in the past nine years with deployments quadrupling. At any given time there are around 6,500 Special Forces in Afghanistan and 3,500 in Iraq, sometimes more if the needs of the war zone warrant it. As the demands on forces increase with the possibility of more violence, already unstable numbers may become even worse. With no decline in demand, problems could be on the horizon. The overall number of Special Forces operatives has grown, but the demands on them have grown more quickly. "We are, frankly, beginning to show some fraying around the edges," Olson commented at t a conference in Washington.With increased violence and stressed troops, it will be hard to predict a clear outcome. One thing is for sure, Olson believes the demand on Special Forces is likely to increase, not decline. As the demand grows, more and more mid level solders are leaving the military. Petraeus' prediction of increased violence may be met with fewer numbers and stressed and over worked troops unable to give it their all.In addition to strain on soldiers, an increase in Taliban violence could reflect badly on US effectiveness in the region. However, Petraeus argued an increase in Taliban violence is in no way a comment on US failures at war. "I think again when we lay out the facts, and that's what we try to present, not optimism or pessimism, but realism, and then we provide a forth right assessment of what we think is going on, people will understand that, again, when you have one hundred and ten thousand more friendly forces Afghan and ISAF, when you're in many more locations, when you're on the offensive, taking away areas that matter to the insurgents, the insurgents have to fight back and violence goes up, it's a necessary part of any counter-insurgency in fact we've often noted, and I've noted on a number of occasions during the seven months of my command here, that it gets harder before it gets easier in one of these endeavors and we are certainly in the harder before it gets easier phase, still, although there has been considerable progress, in taking away from the Taliban safe havens that were of enormous importance to them in the past ," he told NATO TV.
You can share this story on social media: