Big Apple rots in huge mountains of trash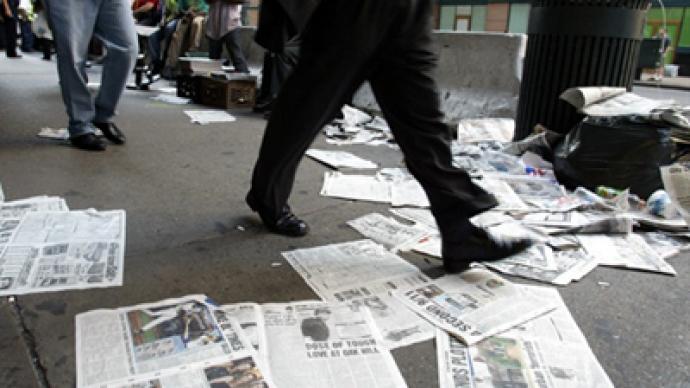 While the average American is said to produce about 50 tons of garbage in their lifetime, New York City accumulated an estimated 50,000 tons of trash in just one week as an echo of a snowstorm.
While the world marks the New Year, marking New York are mountains of decaying garbage; striking a huge blow to the city's traditionally glamorous image."You are standing next to a pile of garbage taller than yourself. How does that make you feel?" RT asked one young New Yorker. "It's a pretty impressive pile of garbage," he said.But many New Yorkers have not been taking the situation as lightly."You can't even cross the street with your baby carriage, or older people cannot even walk. It's a disgrace," said one woman.Anthony is a mailman, and his job takes twice the time these days. Sadly he note his salary has not doubled."It makes my work very, very hard. They are blocking the relay box so I have to do double work," explained the mailman.In one instance, however, the mounds of garbage prevented a tragedy, as one New Yorker's suicide attempt proved unsuccessful this weekend, when a jump out of the window did not turn fatal due to an unexpected soft landing into piles of refuse – one of thousands filling many of the almost 6,000 miles of New York City streets."Just because we are in a financial recession, shouldn't mean that we are in a moral recession," said Manhattan attorney Aymen Aboushi.But a moral recession is exactly what the trash invasion has turned the Big Apple into.While some officials have given themselves a grade of "A +" for handling the situation, New Yorkers are outraged.As an economic crisis leads to budget cuts that lead to boycotts in the Sanitation Department, that lead to all the garbage out on the street, it may be time to ask – how soon before the big juicy apple turns rotten.
You can share this story on social media: