US, NATO were aware of Kosovo PM Thaçi's past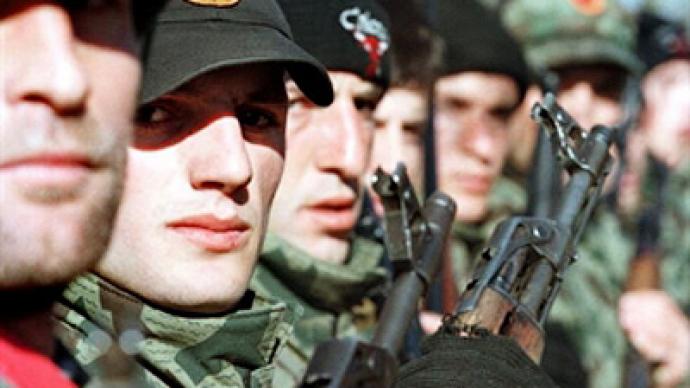 A new investigation alleges civilian detainees of the Kosovo Liberation Army (KLA) were kidnapped and murdered, and their organs sold on the black market.
The findings by the Council of Europe were revealed through a two-year investigation into the criminal underground. Kosovo's US backed Prime Minister Hashim Thaçi, the leader of the Democratic Party of Kosovo (PDK), and former political leader of the KLA, is making many question who the United States partners with as friends.The report suggests that Thaçi himself was the brains behind the operation, while also engaging in a number of other illegal activities, including drug trafficking.Michel Chossudovsky, the director of the Center for Research on Globalization in Montréal explained Washington has a reputation for choosing bad partners in the past, and the revelations aren't exactly new. "The Kosovo Liberation Army headed by Hashim Thaçi waged an insurgency on behalf of NATO. It protected the Drug trade going through Kosovo and Albania. It was recognized by the US State Department as a terrorist organization. It was actually even collaborating with Bin Laden, Osama Bin Laden," he said. "Everybody knew that these were criminals. Interpol had advised the United Nations." NATO and its regional partners opted willingly to foster a transition of the terrorist organization, the KLA, into a domestic political party fully knowing its past. Chossudovsky said the project was to install a market state that could be controlled, with Kosovo hosting both a massive US military base and the regional drug trade route. "It's the transit route for the multi-billion dollar drug trade. Those narcotics come from Afghanistan, we have to understand. It's the heroin entry point for into western Europe," he added. "They were supported by the s- called international community. It's a scandal." Criminals are easy to manipulate, explained Chossudovsky, making individuals like Thaçi a top choice for as an American backed foreign leader. "They are using criminals for geo-political purposes," he commented. "it's a shocking state of affairs."The US backing of Thaçi is not all too surprising; the US has backed many with controversial pasts, including Afghan President Hamid Karzai and Manuel Noriega of Panama. "The United States and their allies install leaders. They're not necessarily criminals, but they are people they can control and then of course they turn a blind eye," added Chossudovsky.
You can share this story on social media: