US government clueless about mystery missile launch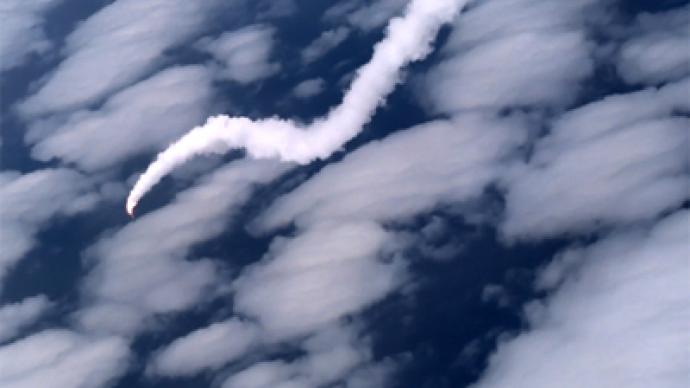 A mysterious missile was spotted off the coast of Los Angeles and the US military claims it has no idea where it came from.
A helicopter from the Los Angeles CBS News affiliate captured images of what appears to be some sort of rocket or missile with a large contrail behind it.It appears to have been launched about 35 miles (56 km) off the coast of Los Angeles, California.There are several military bases in Southern California, but so far none have said there were any launches at that time. The US Navy has said they are not responsible and the Pentagon is still investigating where the mystery missile came from.The North American Aerospace Defense Command (NORAD) keeps track of anything in North American airspace and so far they haven't said what the object in the sky was; however, they have said that it is not a threat to America.The Pentagon is looking into the possibility that it was something from a private firm. There are several defense contractors in Southern California, including Northrop Grumman, which designs spy satellites. Space X, a private space exploration firm in the area told RT they know no more than what had already been reported in the media.The video of the missile and its trail was shown to former NATO Ambassador Robert Ellsworth. He said that it appeared to be an Intercontinental Ballistic Missile (ICBM), much like the ones which were launched into the Atlantic Ocean during the Cold War to intimidate the USSR.US President Barack Obama is currently on a high profile trip to Asia and Ellsworth speculated that this could be a show of force to hostile nations in that region.Russian military expert Viktor Mizin told RT he agreed that it appeared to be an ICBM, perhaps launched from a submarine.- 
While governments struggle to solve the puzzle of the mysterious missile, others are beginning to speculate on their own. Colleen Thomas claimed that she hears aliens known as the Pleidians, and they told her they destroyed the missile which was launched by the US and directed at Iran, and then another missile which was directed at the aliens. The Pleidians, she claimed, are here to rescue the human race from enslavement under the Bilderberg Group and the Illuminati who are in cahoots with international corporations and world leaders.
You can share this story on social media: