Main Street suffers at hands of big business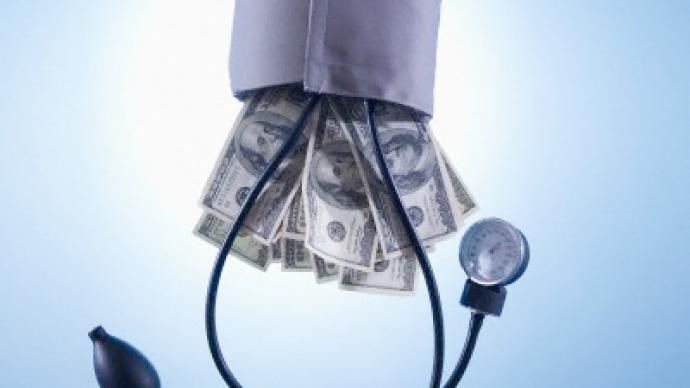 While corporations continue to complain about tax breaks essential to their ability to compete with China and India, US politicians shriek faltering US global influence. But no one talks about how the US has reached this point.
China and India are growing economic power houses in large part due to American corporations pumping billions of dollars worth of investment into their markets; jobs, skills and technologies, and meeting both local and global consumer demands. All the while, the American people suffered from a declining economy and an increasing lack of jobs. Jeff Grupp, the author of "Corporatism: The Secret Government of the New World Order" explained companies go overseas because it is cheaper to do business, and makes sense for their profits, but there may also be other factors at play. "There seems to be other things to do with it that are more, I don't want to use the word evil, but sinister," he said. "It's strange how they choose to make money off of people."Grupp explained it's strange some companies choose to profit through war and the military industrial complex, as opposed to making profits and helping people by investing in the medical field. On one hand, there can be positives to moving out miserable corporations. "Maybe American's can start new industries like a medical marijuana industry here, or solar power industries, or organic farming," he added. "Part of me thinks that would be a wonderful thing to have happen."However, many Americans who have lost their jobs due to outsourcing and companies moving oversees are not able to simply start up a new industry. "The problem here is I'm talking about a transition," Grupp explained. "It's great to have a transformation to better industry if we can do that as Americans and be up to the task to start new industries if the old one are leaving. But the problem is it's strange that they, the big corporate masters that run the monopolistic industries of the world, why would they just undercut Americans that had been so loyal to them over the decades?"He argued corporations simply want to expand suffering rather than solve the problem in a people-powered structure. Americans need to start new industries and stop buying from mega corporations to turn the economy around and regain control. Americans have the power if they make the right choices.
You can share this story on social media: