Dictators receive political facelift from K Street lobbyists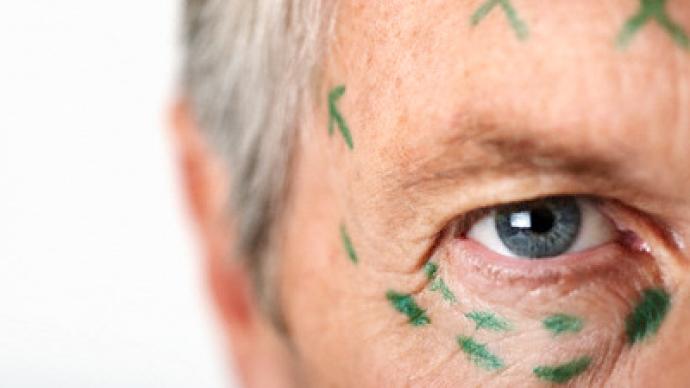 When it comes to human rights and democracy, some countries are getting a makeover in Washington... with a hefty price tag.
The dictator of oil-rich Equatorial Guinea, Teodoro Obiang, recently dropped $1 million dollars to hire Clinton family friend and lobbyist Lanny Davis, and went from denounced human rights violator to receiving a photo-op with US President Barack Obama.Increasingly, undemocratic and authoritarian governments are hiring lobbyists, some 1,900 of them in 2009 alone, to curry favor in Washington and make friends in Foggy Bottom. Hired lobbyists buff tarnished reputations, frame debates about human rights violations and conflict with savvy and preemptive PR.A Honduran business association involved in financing the coup hired DC lobbyists nine days before the coup actually took place. Following the coup, the de facto government of Roberto Micheletti hired Lanny Davis. "You have Lanny Davis, who is obviously a person who doesn't have any kind of morals, who just purports to be a Democrat, but you have no idea where he's going to come down on any given issue," said Arturo Viscarra, a lawyer and researcher with Colectivo Morazan."It seems to be more about who pays him, he'll say what they want and then he'll somehow spin that to be some sort of Democratic position."For K Street veterans like Davis, who have lobbied for several governments, it seems to be more about money and less about ideology. "In Washington, as in many political capitals around the world, people have an easier time justifying what they do for a living, ethical or not," said Rodolfo Pastor, a former Honduran diplomat and founding member of Hondurans for Democracy. "A lot of these people are very smart and very good at what they do, which is lying professionally."The line between lobbyist and aide to powerful politicians is further blurred. Randy Scheunemann lobbied for the government of Georgia while also working on John McCain's presidential campaign during the 2008 South Ossetia War. When despots and dictators hire lobbyists, the ability of ordinary people and human rights activists to have their voices heard is diminished.Lobbyists themselves have a different view on this issue.Many foreign governments reach out to lobbyists in Washington to better explain their positions. Washington can be a complex place, explained Graham Wisner, an attorney at Patton Boggs.The leaders and power players in Washington are often changing. Lobbyists help foreign governments navigate the system; they explain the political dilemmas of US political parties, the Congress, and the US governmental system in general. "Much of the lobbyist relationship depends upon the trust he can generate about being a straight broker between these two very different worlds," explained Wisner."It's very hard to make over a country which has a sorted past," he added. "A good lobbyist helps them understand the gap between what they have come through and what Washington and the World expects."Lobbyists are not trying to fool the US government. They bring forth a second chance for nations, lobbyist work to represent the best interest of their client, Wisner explained.
You can share this story on social media: