US inmates go on strike, demand wages and education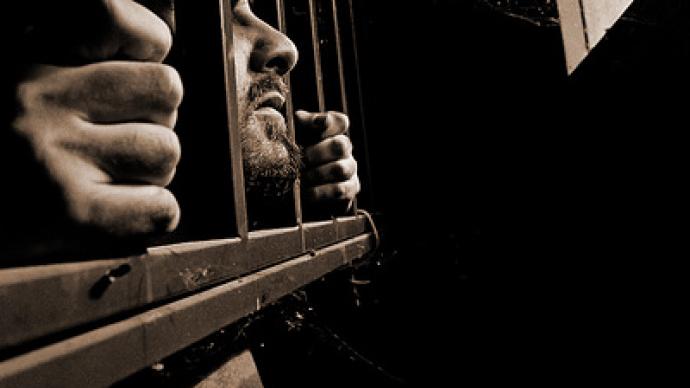 Inmates in a prison in the US state of Georgia are striking, demanding the justice system provide them with better medical and health care, wages, and additional educational opportunities.
Thus far the strike has been peaceful and non-violent, with inmates refusing to do their assigned work duties, opting to leave their cells only for food and showers. Family members and supporters of the inmates are now seeking to meet with prison officials to discuss implementing the inmates' demands. Inmates from a diverse set of backgrounds, including white supremacists, African Americans, Muslims and multiple gangs have come together in their efforts. Glen Ford, the executive editor of The Black Agenda Report argued American prison policy is one of mass incarceration, and it's time for that to change. He contended that grater human rights must be recognized within the penal system. "What the prisoners are basically demanding is that they be treated with human dignity," he said. "The top demand today is there be a halt to the retaliation against the prisoners."Ford claimed groups of guards beat inmates and then transfer them to maximum security sites within the state, and sometimes to prisons in other states."The imamates have also been demanding that they not be transferred out-of-state so they might never see their families again and they are demanding a fact finding committee that is approved by inmates to look into the conditions in the Georgia prison system," he said. In addition, inmates are calling for greater medical facilities and basic healthcare, which they assert they are not receiving. Currently, 1 in 12 adults are in prisons or jails in the State of Georgia. Dr. Malik Zulu Shabazz, the chairman of the New Black Panther Party said the strike was impressive, not only because it was non-violent, but because it brought together many groups of people who normally feud with one another. "I'm impressed," he said. "They have chosen to rise and take a stand for their human rights and their legal rights which have been violated and continuously violated. I hope that what they are doing will send a message out across state lines to others who are behind bars that they must organize behind bars and take the necessary risk to take a stand for their human rights and for a better life." He argued the American prison system is a vestige of slavery itself. "Incarceration and coercion has been a means to control black people who compose a majority of those in the prison system," Shabazz added. "It's a prison industrial complex."Although the protest began as non-violent, Shabazz explained it is possible it could turn if demands are not met.
You can share this story on social media: