Generation of home renters rises in America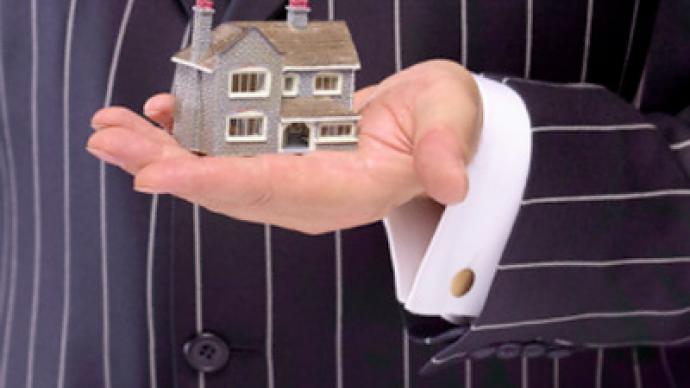 As the real estate market in the United States continues to struggle, many Americans are either unable or unwilling to take the risk of buying a home.
The marked decline in the home sales market has caused a marked increased in the renters market. From Americans new to independent living to families who once owned homes – many more are now entering the rental market. As the economy remains depressed and the foreclosure crisis still lingers, many people are losing their homes. Others are unable to afford to buy while some who can afford to buy fear the risk of doing so. The percentage of Americans who own their own homes is down to its lowest level since 1998. Just three years ago about 31.6 percent of Americans were home renters. Today, that number is rising, recently hitting 33.6 percent. Since the housing market collapse approximately 3 million households which once owned homes have become renters. Estimates based on US census data reviewed by Harvard's Joint Center for Housing Studies show that by 2015 an additional 3 million more will also become renters. Currently, nearly 38 million US households are renters. A sign of the rise in renters can be readily seen across America, where apartment building construction has risen by 115 percent since late 2009. Permits to construct single family homes however have fallen to their 1960 levels. Demand for apartment and rental units is rising. As demand rises so do rents and demand for supplies to build new units. It takes an estimated 14 months to complete construction of new apartment buildings in the US, causing demand to often outweigh supply. As the apartment industry tries to catch up, the housing industry continues to flop. Home builders remain without work. Those shifting to renters often contribute less to the economy, they spend less on construction, remodeling, lawn care and other additional costs associated with home ownership. Renters remember when they were told to invest in real estate and to buy a home. But, most are unwilling to take the leap. Consider Mason Hamilton of Alexandria, VA can effort to buy a home, in fact, he would like a bigger place. He and his wife currently rent a small apartment. The couple feels the risk of ownership at this time is too high."My parents always told me, `You need to buy a place; you need to buy property,'" Hamilton told AP. "But the housing market is insane."Many younger Americans are in the same situation and hold the same views. The focus is on financial security and risk aversion, even as home prices fall. "It's becoming so difficult for most Americans to afford a home, with larger down payments and tighter credit, that it is creating a renter's nation," Robert Shiller, a Yale economist and co-creator of the Case-Shiller home price index explained. "The home is no longer an investment; it's a burden."Hamilton and other like him look to their parents, many of which followed the American dream of home ownership and bought homes, only to still be tied down by home debt or facing possible foreclosures."He's stuck in that house," Hamilton said of his father. "After telling me to buy for all of those years, he'd love to rent like me." "There's been this idea for years, a part of the American dream, that owning a home improves and strengthens communities," John McIlwain, senior fellow at the nonprofit Urban Land Institute remarked to AP. "But what we've learned over the past few years is that many people simply are not ready to own a home."
You can share this story on social media: