Right wing group uses fear to fight New START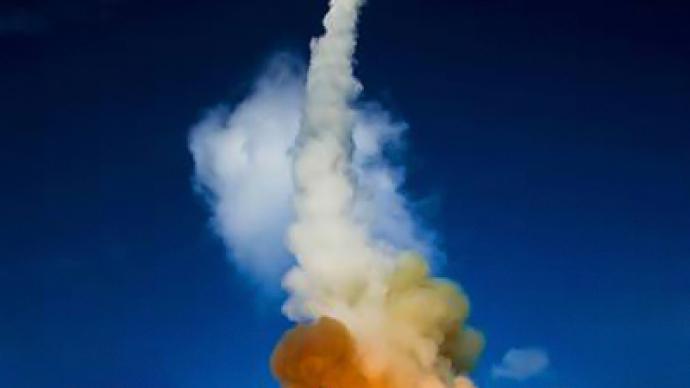 Following the US midterm elections, one of the biggest foreign policy questions is whether conservative groups will push Republicans to resist the New START treaty between the US and Russia.
Heritage Action for America, the lobbying arm of the conservative Heritage Foundation, recently targeted US senators, mostly Republicans, in the hope of pressuring them to vote against the treaty.The New Strategic Arms Reduction Treaty, or New START reduces the nuclear forces of both the US and Russia, and builds on the bilateral relationship.Josh Rogin, a blogger and staff writer with Foreign Policy magazine said there is little the Obama administration can offer as a compromise to the senators who oppose the treaty.Republicans opposing the START Treaty are doing so based on politics and opposition to the Obama administration, not opposition to the policy."It's not really about the merits of the treaty; it's about the politics of the Republicans vs. the Obama administration," said Rogin.The US is in the middle of a much divided political environment, he explained. The traditional notion of working together on foreign policy is not the most important issue for the incoming Congress."The head of the Senate Republicans has said our number one goal is to make sure Obama doesn't have another term as president. That trumps any customs or traditions of working together on foreign policy," Rogin added.If the treaty fails it will be a victory for the far right and Tea Party Republicans. Their goal is to deliver a huge foreign policy failure to Obama.Delivering such a failure would look bad not only for Obama, but for establishment Democrats and Republicans as well. This would be a benefit for the far right.The administration wants to engage Russia and build a new bi-lateral relationship. Those who oppose the new relationship are rushing to fight the START Treaty in hopes of an Obama failure."Unfortunately, the takeover of the House Foreign Affairs committee by a noted Russia skeptic, Representative Ros Lehtinen, points to increased power for this group in congress," said Rogin. "It is much easier to thwart an initiative than to implement it.""We just don't know yet how it's going to play out," he added.
You can share this story on social media: