US dollars fight to fund popular movements abroad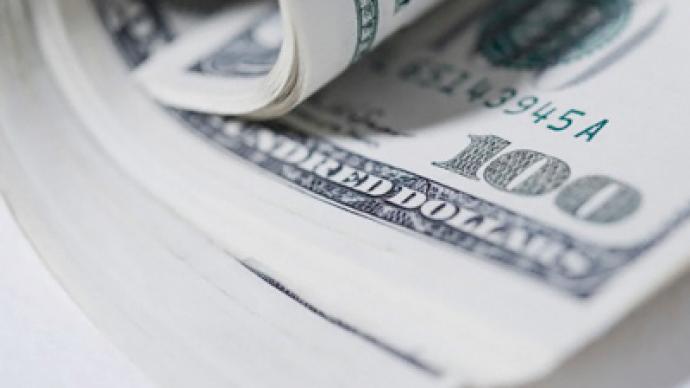 From Egypt to Honduras and throughout the developing world, popular movements fight for political and human rights, while Washington dollars work to finance them.
Since the Kennedy era, the US government has made a policy of funding both the regime and the opposition; and when it can't be seen doing so, it turns to a network of government-funded nonprofits and NGOs for help."The strategy of funding the right wing but also funding the resistance movements in order to co-opt them go hand in hand and they have for a long time," said anthropologist Adrienne Pine. Following the Cuban Revolution, the Kennedy administration funneled money into Project Camelot, a controversial research project to write counterinsurgency manuals on people's revolutionary movements in Latin America in order to co-opt them. The endeavor was abandoned after Chilean student activists discovered the project, shortly before the 1973 coup against the country's democratically-elected socialist president, Salvador Allende. Recently, Florida International University teamed up with the US military's Southern Command to write similar reports on what it calls strategic culture. But critics like anthropologist Adrienne Pine say SOUTHCOMM is returning to Camelot."They're trying to figure out how to manipulate the different populations based on different cultural elements to prevent rebellions, to prevent any sort of what we can see in many cases are democratic manifestations," said Pine. Florida International University declined to comment on the record. Democratic opposition to the US-backed Muhbarak regime in Egypt is actively courted by US-funded NGOs like Freedom House, the International Republican Institute and the National Endowment for Democracy, activists say.NED founded the electoral monitoring group, the Egyptian Democratic Academy, and recruited formerly militant activists like Basem Fathy, who currently serves as EDA's Projects Director. "To me, I totally believe that democracy is before sovereignty. Human rights and democracy, it's an international issue, not a domestic issue," said Fathy. "It's a very clever American game to support everybody. They are supporting the people; they are supporting the demonstrators and supporting the police who are crushing the demonstrators." The Obama administration spends $20 million annually on what it calls democracy promotion and good governance programs in Egypt and 65 times that amount, an impressive $1.3 billion, on military aid. Halfway across the world, the US government continues to send millions of dollars in aid and military assistance to the Porfirio Lobo government in Honduras, while a network of US-government-funded NGOs actively pushes to finance the opposition movement. Lawyer Nectali Rodezno opposed the 2009 military coup that ousted Honduras' democratically elected president. He sees the current government as an extension of the coup and what he calls masked organizations as trying to portray Honduras today as democratic"It's not a democracy when a president is elected with only 25 percent of voters in the country," said Rodezno of the Lobo administration. "75 percent of the population is part of the popular resistance; there are more than 500,000 people in the streets in protest."Pine says that while working as a professor at the American University in Cairo, Freedom House tried to co-opt her students in a bid to silence them on certain issues like the Egyptian state's complicity in human rights violations in Gaza. But while grants of a thousand dollars can go a long way in poor countries like Honduras and Egypt, the money is hardly without strings attached."Once people accept this money, they accept the conditions that go along with them, and those conditions force them to stop talking about the underlying political causes of the violations," said Pine.Mark Weisbrot, the co-director of the Center for Economic and Policy Research in Washington explained many NGOs often enter other nations to promote an agenda and some even act as an arm of US foreign policy."You have a lot of these so-called democracy promotion organizations that are funded either directly by the US government through USAID, which has a lot more funding, or indirectly through the NED," he said.Organizations and the US government on many occasions fund both sides, working to consolidate power and control. They seek to fund and support those who may benefit the organizations views. "The US government is not monolithic," Weisbrot explained. They and the organizations they fund do what best fits their present need.
You can share this story on social media: