Wall Street bonuses cashed in for sex, food and art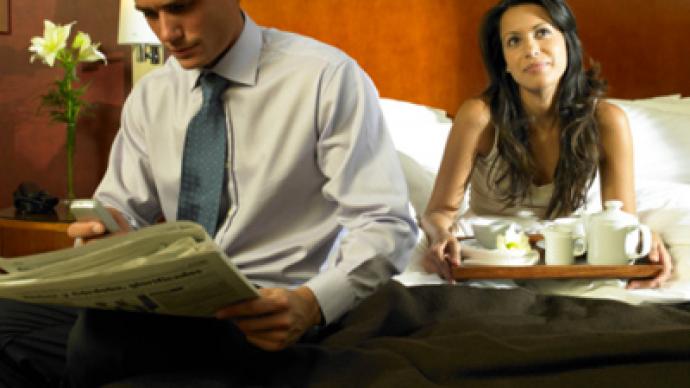 If the impressionist artist were to illustrate something of today's New York City, it just might be moneybags.
Amid the lackluster American economic climate, Christies Auction House is seeing sunny days, with more than 600-million dollars worth of impressionist and modern art sold this year."Since 2008, we have seen an increasing return of confidence to the art market," said Conor Jordan, of Christies New York. New York has once again, become one of the Christies premier selling sites.Just as Wall Street's wealthy and powerful, are back to indulging. Pampering at the La Prairie Spa at the Ritz Carlton, involves wearing decadent hors d' oeuvres. A 90-minute skin caviar facial costs more than $300 and 3.4 ounces of La Prairie's Skin Caviar Luxe Cream sells for $710."This time of year, a lot of our business comes from corporate gift certificates," said Spa Manager, Sandra Sadowski. As corporate America is banking record breaking profits this year, it may be no coincidence that business at Wempe Jewelers has spiked. The $158,000 dollar price tag of some luxury watches exceeds the average annual income of three US households combined. "We're expecting a very busy time. The busiest time of the year," said Raik Kraise, Wempe manager.Busyness boosted perhaps by big bonuses coming mainly from one street, Wall Street, a symbol of the finance industry, the financial collapse and record breaking compensation that will reportedly reach $144 billion dollars this year. According to the Wall Street Journal, 2010 bonuses will be up 4 percent from last year's record haul.If anyone would know about business, it would be those who work at Rick's Cabaret. At the New York Gentlemen's Club, happiness bares lots of skin and beauty, but it doesn't come free. "For an evening, six, seven eight thousand dollars, 10-thousand dollars, it's hard not to have a good time when you're surrounded by nearly naked women," said Rick's Cabaret Communications Manager, Allan Priaulx. Female entertainers working at Rick's said they continuing benefiting from a boom in business following Wall Street's rebound."These guys are getting much-deserved bonuses.They want to celebrate the bonuses and party and have a great time," Randi Newton, an entertainer at Rick's Cabaret.From sex cravings, to food cravings, some of Wall Street's cats have gotten fat by forking up $175 for a 10-ounce Kobe beef hamburger."We still sell a handful of them every month. A good handful," Heather Tierney, co-owner of Wall Street Burger Shoppe said.On Main Street where more than 15-million Americans are officially unemployed, the US Poverty Population reached nearly 44 million, a 50-year high.Ironically, that figure marks New York City's most expensive residential sale this year. A seven-floor, 5th Avenue mansion was purchased for $44 million dollars. This, as more than two million homes have been swallowed up by foreclosure in 2010. In this so-called rebounding US economy, purveyors of all things luxury are, in fact, resurging. All while the majority of Americans are left wondering when life will finally begin looking as pretty as the painting.Mike Norman, the chief economist at John Thomas Financial explained there is an expanding gap between the rich and poor in America. "The resources of the government have been directed almost completely towards one sector of the economy, that's been the financial, that's been the huge beneficiary when most working people, and by far, the rest of the economy has been left to flounder," Norman commented. "It's very disturbing."He said the US now ranks near the bottom of global income inequality lists, and it is a direct result of US government policies. The failed policies transcend American party politics, he argued, both Republicans and Democrats continue to support the financial sector at the expense of all others. "For some reason we deem this necessary," said Norman. "There are many other countries in the world, Canada being a great example. There are six banks in Canada. Canada is a wealthy nation. Its people enjoy a very high standard of living. It's stable, it's a democracy. We have not chosen to go down that path.We seem to believe that we need to support this gigantic financial sector at the expense of everything else."The banks continue to benefit from government subsidies by way of the American tax dollar, no matter how well they perform. US government persistence on supporting the current financial structure is its downfall and nothing appears to be changing, Norman said. "Wall Street is living better than it ever did, while most the rest of the country is really suffering a tremendous amount of hardship and misery," he noted.
You can share this story on social media: