Chinese President to visit US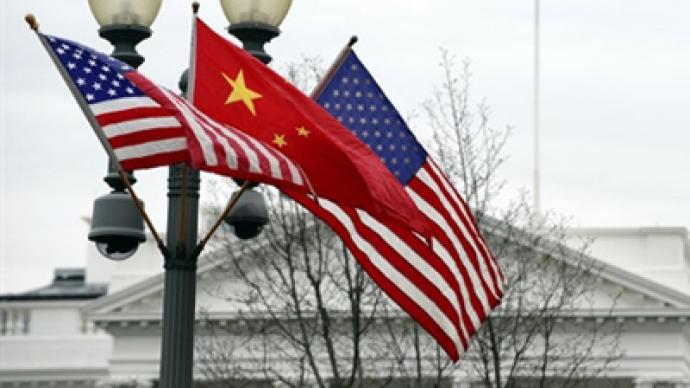 Chinese President Hu Jintao will arrive in Washington, DC for a state visit on January 18th for a meeting some argue may be one of them most important state visits in years.
This is the first visit by Jintao to the US since 2006, when former President George W. Bush was still in office. Relations between the US and China have experienced their ups and downs; recently that relationship has been increasingly rocky. The two nations are expected to discuss a number of issues, with the hope of finding common ground on the global economy and currency and are also expected to address the growing tensions on the Korean peninsula.Jintao has emphasized the need for cooperation with the US, but has also called the US dollar dominated currency system a "product of the past". Jim Rogers, an investor and author of "A Bull in China" said China and the US should work and grow together; working together will bring about greater prosperity for the US, China and the world. He explained, Jintao is not the first person to question the future and power of the US dollar. India, Russia and others have also begun to look forward and are considering other options."I'm worried too," he said. "The US is the largest debtor nation in the history of the world."There is an incentive for China and the US to listen, and cooperate. Trade wars caused the Great Depression, no one wins in a trade war, explained Rogers."When you have trade wars it has lead to serious economic problems," he added. "If we have a trade war you're going to have international trade collapsing, you're going to have a lot more bankruptcies, and everybody's standard of living is going to decline." In China they save and invest over 35 percent of their income. One must have capital to boast a successful economy, he explained. The US needs to save and invest more. Currently the Americans only save around 2 percent of their income, and barrow the rest. The Chinese Yuan cannot replace the dollar, this is one mistake the Chinese are making, Rogers argued. The currency policies in China do not support the Yuan as the global reserve; it is not poised to become the new US dollar. Rhetoric is high in the US blaming china for the nation's economic woes, with pundits and politicians alike blaming the foreign country. "Whenever problems have developed in any country throughout history they blame foreigners. It's easy to blame the Chinese for America's problems, but American's problems, many of them are self inflicted," Rogers explained. Corporations are designed to make money; they move jobs abroad to do so when it is necessary. The blame for America's economic woes does not fall on US corporations directly, but on US economic policy.
You can share this story on social media: