China and America: A second Cold War?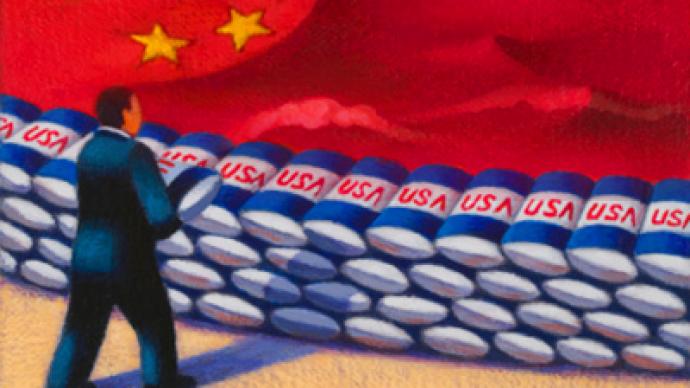 The Obama administration is working to maintain positive US-china relations; however the nation remains a serious enemy in the minds of many American politicians.
To make matters more contentious, US Secretary of Defense Robert Gates announced $78 billion cuts to the Pentagon budget and is currently on a trip to China. Those who see China as a greater threat argue cuts will damage America security and what is really needed are boosts in US defense spending. Journalist Pepe Escobar from the Asia Times explained that the Pentagon, from a Chinese perspective, can easily be conceived as a threat, but not the other way around. US forces are based in South Korea, Japan and other parts of Asia, as well as Afghanistan, Kyrgyzstan and the Indian Ocean. US military expansion in Asia is ongoing through regions strategically important to China. "They [China] are more or less encircled by American troops," he said. China has more of an incentive to listen to the US, he argued. The Chinese spend much less and have less available to spend on their military and are currently behind in military technology development. Former US ambassador to the UN John Bolton however is not convinced. Earlier he commented; "I think the administration badly misestimates the threats to the United States around the world. I think the recent budget cuts that Secretary Gates has announced will go down as one of the biggest mistakes he has made during his tenure. I think the entire course the administration is taking on the defense budget is wrong." China is a scapegoat for the US to maintain an expansive military and increase spending, argued Escobar. China is not a threat, merely an excuse."The threat from China is economic," he added. "The economic policies of Washington should lead, not the Pentagon."However, China is not to blame for Americas economic woes, he said. Corporations and flamed American policies are at fault.
You can share this story on social media: