Republicans seek $6 trillion in cuts for 2012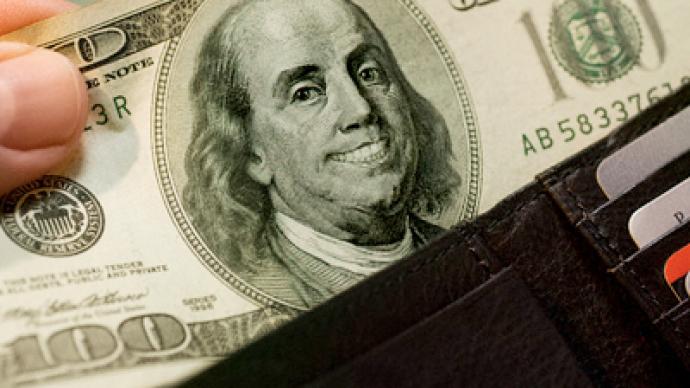 As Congress debates the current budget amid fears of a government shutdown, some Republicans have already begun to look further into the future at the 2012 budget.
A deal on the 2011 budget is expected soon. It is likely to be lacking the specifics both parties had hoped but will fund the government through the year.With a deal allegedly near, the House Budget Chairman Republican Paul Ryan has layed out his proposed budget and cuts for the 2012 year – a measure expected to call for $6 trillion in cuts.He told Fox News such cuts could be accomplished by, "cutting spending, reforming entitlements and growing the economy."The plan would reduce the deficit next year to $995 billion from $1.4 trillion and reduce the shortfall to 379 billion by 2018. However, the books would remain unbalanced until at least 2040.In his budget proposal, Ryan plans to overhaul Medicare, Medicaid and other entitlement programs – like food stamps and social services."We believe that we have the moral responsibility to step in and provide the leadership that the president has not been providing," Ryan told reporters."By addressing the drivers of our debt now … [we will get] our debt on a downward trajectory," he argued earlier in the week.He said his proposal would save money, reduce the deficit and save Medicare and Medicaid.Currently these programs see sharp rises in their funding annually, under Ryan's plan that would change. Both programs would continue to receive funding; however the annual increases would not be as large.In addition, new system would convert the federal government's Medicaid payments into a grant allocated to the states and abolish the current federal formula system. For Medicare, a voucher system would be developed. Senior citizens using Medicare would have the option to choose from a list of approved private health plans which would be subsidized by the government.The new approach would essentially cut over $700 billion from Medicare over 10 years and cuts $1.8 trillion from food stamp and social programs.This is the first case of a Republican to spell out actual proposals for addressing Medicaid and Medicare. Ryan said his proposals come from resolutions and discussion from Alice Rivlin who is an expert on budgetary matters and also served as US President Bill Clinton's budget director.Democrats are attacking Ryan's proposed cuts to entitlement programs, citing polls which show Americans want a budget solution which does not hurt current social programs.However, a recent report from the nonpartisan Congressional Budget Office revealed the US government must address entitlements; as such programs are the greatest threat to the long term financial stability of the government.To address spending cuts, Republicans want to reduce discretionary spending back to their 2006 levels. One way to address this, Ryan explained, would be to cap all spending based on percentages of the economy that are equal to historic averages. Little specifics on how this would work have been given by the Republican Party however.Another way to address massive US government spending would be tax code reform. Ryan has actually campaigned on tackling the confusing US tax code for years. In his proposal, it is likely the Congressman will do so again.In the past Ryan has called for reforms to broaden the tax base and lower tax rates on the middle class, in addition to eliminating a number of tax breaks. It is also likely he will call for a continuation of the Bush-era tax cuts extended by US President Obama until 2012.Ryan's plan however does nothing to address massive US defense spending.There is a lot which remains uncertain about Ryan's proposal. Passage of a 2012 budget will be dependent on the upcoming elections, if Republicans gain more numbers; it has a greater chance for success. If they lose seats or remain the same, passing such a bill would be very challenging.In addition, a number of Republicans feel the plan does not cut enough. Some want to see the deficit gone in 10 year, manning massive cuts would have to take place almost immediately. Democrats on the other hand feel it goes way too far.
You can share this story on social media: