US should start to hear what Moscow says – panel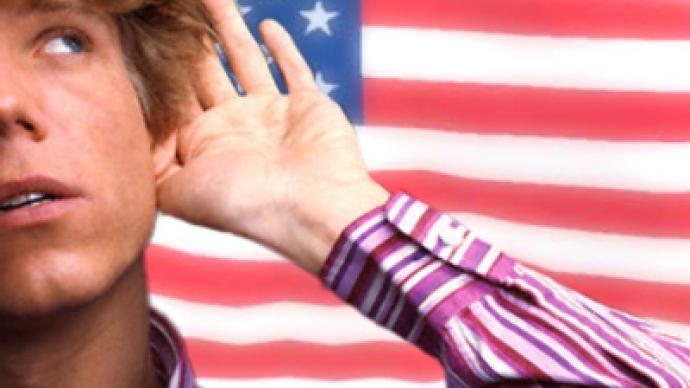 A US high-level bipartisan commission composed of political experts says Washington should stop basing its policy towards Moscow on guessing its needs and start listen to what it says.
The panel was organised by the Nixon Center in Washington and Harvard University's Belfer Center for Science and international Affairs and is led by former U.S. Senators Gary Hart and Chuck Hagel. The think-tank analysed a wide range of American political thought and met top-ranking Russian officials, including President Dmitry Medvedev. Its report "The Right Direction for U.S. Policy toward Russia" was published on Monday.
According to experts, America's alienation with Russia hurts her vital interests.
"A constructive relationship with Russia will directly influence the United States' ability to advance effectively vital national security interests in non-proliferation, counter-terrorism, and energy security, and to deal with many specific challenges such as Iran or European security. If left unchecked, the ongoing deterioration of U.S.-Russian relations will begin to seriously damage our ability to achieve objectives across these interests," the report said.
"We do not believe that the United States has a compelling security interest in expediting NATO membership for either Ukraine or Georgia at this time. While both are strategically located, their membership in the alliance could decrease rather than increase Europe's overall security given the realities on the ground in each."
The Right Direction for U.S. Policy toward Russia
The document says both countries are to be blamed for the deterioration of bilateral relations and it would take effort on both sides to mend them. For its part, Washington should start truly taking into account Russia's concerns and take a realistic approach in policymaking.
"The two poles of misplaced sentimentality and undue alarm have plagued our debates about Russia in the past and policies based on what we think Moscow should want – rather than what Russians themselves say they want – have failed," it says.
Nineteen simple steps to become friends with Russia
The commission gave a total of 19 of recommendations to Barack Obama's administration that it says will help move from promising rhetoric to real reconciliation. It says the US should review its plans for an anti-missile shield in Europe and make a genuine effort to find a compromise approach to the perceived threat from Iran and North Korea. It should find some new way to demonstrate a commitment to the sovereignty of Ukraine and Georgia and admit the fact that both countries are not ready to become NATO members.
"Russia does have legitimate interests in Europe, though it sometimes pursues them through unacceptable means. Ultimately, no security architecture can be sustainable without participation by all affected parties, including Russia."
The Right Direction for U.S. Policy toward Russia
The experts suggest lifting the cold war era Jackson-Vanik Amendment, as the US has promised on many occasions. America should also help Russia become a WTO member as well as negotiate and sign a Bilateral Investment Treaty. America can help Russia and Europe develop clear rules for European and Eurasian security, which will provide for Russia's interests. This includes a mutually acceptable system of rights and responsibilities for energy suppliers, transit countries and consumers. At the same time the panel report says the US should help Europe decrease its dependence on Russia's energy.
Similarly the US and Russia should work on the extension of the disarmament treaty, START I, before it expires in December 2009 and discuss reaching agreements with the goal of scrapping nuclear weapons completely. They should also find more efficient instruments for nuclear non-proliferation, which would allow countries develop peaceful nuclear energy without raising suspicion over their nature. A global nuclear fuel bank may be a solution here.
"The United States finally has a chance to integrate Russia fully into the international economy and to take an important step toward addressing broader concerns of other major developing economies like China, India, and Brazil that their voices are not sufficiently respected in global economic matters."
The Right Direction for U.S. Policy toward Russia
The report adds that Washington should stop lecturing Moscow on human rights and let Russian society evolve at its own pace and, at the same time, make sure that the United States' own behaviour meets the same standards it wants Russia to meet.
The US and Moscow should not only both commit to compromise, but also establish structures that would implement them at cabinet level and lower. Co-operation requires the mechanisms for consultation and negotiation that are proportionate to its vital strategic importance.
A difficult partner at best
The document points out that while Washington and Moscow have many mutual interests, including nuclear non-proliferation, fighting terrorism and European security, in some areas there are disagreements which may be difficult to overcome.
"If Russian investors had significant holdings in America or other major Western economies, it would create an important constituency in the country for stable and cooperative relations with Washington and the West. The key principles in advancing this goal of greater investment are reciprocity and transparency, in both Russia and the West."

The Right Direction for U.S. Policy toward Russia

"The United States and Russia have common interests as well as divergent interests and we cannot afford either to take Moscow's co-operation for granted or to assume that conflict is inevitable… Moscow will likely be a difficult partner at best, but the stakes are simply too high not to approach our bilateral relationship very seriously, with appropriate skepticism, but also a genuine desire to find a path forward," the report says.
American experts believe that while a more forthcoming approach to Russia is far from guaranteed to succeed, the risk in making the effort is far smaller than the costs of a slide into hostility.
Expert comments
Speaking about the report Stephen Cohen, a professor of Russian Studies at New York University, told RT that so far he sees no intention among the new American administration to overcome the main stumbling block in relations with Moscow.
"The main obstacle, the essence of the issue in relations between the United States and Russia, is NATO expansion. And I haven't heard anything from the Obama administration that suggests it's prepared to say to Moscow 'OK, no more NATO expansion'. Washington still has the idea – and it's awfully important – that Georgia and, more importantly, Ukraine should come into the zone of American national security. Obviously that's a direct conflict with Moscow".
He added, "I'm not optimistic, and the reason I'm not optimistic is that there is a lot of dogma in the United States about Russia. Not many people think that the US should change its policy towards Russia."
Russia and the US need more bilateral ties to become better partners, believes Ekaterina Kuznetsova from the Post-Industrial Society Research Centre.
"The main problem is that the two countries can co-operate on broader issues on international relations, but in fact there are no bi-lateral relations in terms of economy and trade. This basis is very poor," she said.
You can share this story on social media: