US court orders NSA to preserve surveillance records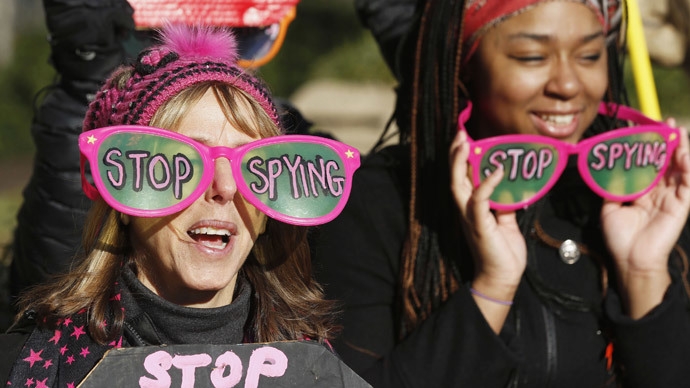 In what has been described as a victory for privacy advocates, a federal judge halted the destruction Monday of millions of data records collected by the National Security Agency more than five years ago.
US District Judge Jeffrey White in San Francisco issued a nationwide decree prohibiting the NSA from destroying the records until March 19, when another hearing will be held to further extend the deadline. The court order overrides an earlier ruling by the Foreign Intelligence Surveillance Court in Washington to destroy the records.

The NSA is prohibited from destroying "any telephone metadata or 'call detail' records," White said.

The ruling comes as a victory for the Electronic Frontier Foundation (EFF), an internet privacy group that petitioned for a temporary restraining order, arguing the records may be presented as evidence in its lawsuits against the NSA and its mass surveillance programs, which were revealed last year by whistleblower Edward Snowden.

EFF challenged the NSA surveillance program in a complaint filed in July arguing that it interferes with freedom-of-speech rights of religious, environmental and other groups, including gun-rights advocates. The telephone records could also be used in a pending 2008 case challenging NSA surveillance.

The March 7 FISC ruling was "based on a mistaken belief that no preservation order existed for the material," Cindy Cohn, legal director at EFF, said Monday.

"If the government proceeds with its planned destruction of evidence, the evidence will be gone," Cohn said. "This is by definition irreparable."

Snowden leaked millions of documents that seemingly proved the complicity of a number of US allies, including the UK, Australia, Canada, and New Zealand, as well as the cooperation of some of the world's largest internet companies.

The information accumulated under the NSA program consists of 'metadata', which includes telephone numbers of parties, but not the actual content of the communications, according to government filings.

The case, which has attracted international attention thanks to the international scope of the NSA's activities, pits civil liberties groups against government officials who say the information is required to fight terrorism.

Snowden, who was awarded temporary asylum in Moscow, is considered a fugitive by US authorities.
You can share this story on social media: