US appoints ambassador as Ukraine readies for elections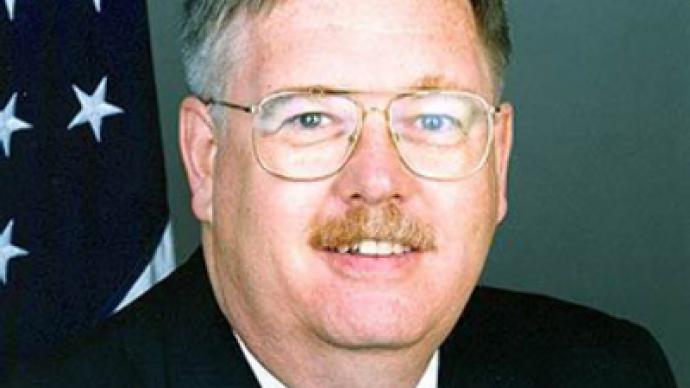 This week's news that former US Ambassador in Tbilisi John Tefft is moving to Kiev caused some worries in Ukraine, but nowhere else.
This might be only because the Ukrainian Presidential poll is still in the relatively distant future.
The White House issued a statement on Wednesday that former US Ambassador to Georgia, John Tefft had been nominated by the President as Ambassador to Ukraine. Tefft is a veteran diplomat with thorough experience in Eastern European politics. He worked in Moscow in 1996 and 1997, was the Ambassador to Lithuania in 2002-2003 and held his post in Georgia in 2005-2009. While the US diplomat was not in Georgia during the Rose Revolution of 2003 that brought to power incumbent president Mikhail Saakashvili, he witnessed the growing opposition to Saakashvili's pro-Western regime.
This opposition reached culmination point in June this year when one of the leaders of the Georgian right-wing opposition openly declared Tefft "inadequate" and said that they would prefer another official to represent the United States in Georgia. This happened after the State Department, via John Tefft, officially condemned the violent clashes between young opposition members and Georgian parliamentarians.
President Mikhail Saakashvili, in turn, was very pleased with the US Ambassador's position and role. At the parting ceremony he awarded John Tefft with the Order of St. George the Victor. "In my view, John Tefft has become a part of Georgia's cultural, political and social life," the President said in the parting speech.
At his new post Tefft will find himself in a very similar position – Ukraine is being ruled by pro-Western President Viktor Yushchenko, but this may change at the presidential poll due on January 17 next year.
Among other candidates to the post are Viktor Yanukovich, the openly pro-Russian leader of the Party of Regions, and former Prime Minister Yulia Timoshenko, who once was Yushchenko's ally, but has since taken a separate career. And while Yanukovich will continue to build his program on pro-Russian sentiments of the public and direct Russian support, Yushchenko and Timoshenko will need US support to win and Tefft has earned the reputation of a good promoter of US interests in the post-Soviet space.
On the other hand, Ukrainian analysts claim that Tefft is known as a pure diplomat who is capable of always presenting a balanced opinion on internal problems of the country he is working in. With Barack Obama's new course for resetting relations with Russia, Tefft's appointment might mean that there will be no direct aide or instructions to pro-Western politicians in Ukraine. Russia pays a lot of attention to Ukrainian politics as the country is seen as a strategic region both by the military and by the gas industry, which needs Ukraine's transit pipelines to keep piping Russian gas to Europe.
Kirill Bessonov, RT
You can share this story on social media: