Battle on the homefront: US vets ill-cared for, struggling to readjust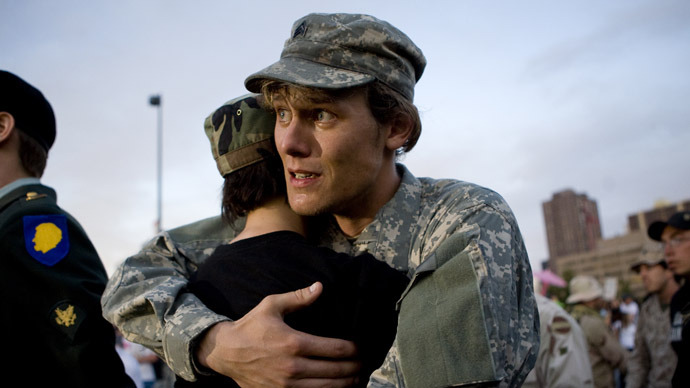 Recent US Military campaigns have seen 2.2 million veterans returning home to face mental, physical and financial issues. A recent report has revealed that almost half struggle to readjust, and that federal agencies could have offered them better support.
The research, conducted by the Institute of Medicine (IOM), assessed the readjustment needs of military personnel, veterans and their families. The report revealed that a large number have problems reintegrating into civilian life after their military experiences.

"Many of those who have served in OEF [Operation Enduring Freedom and OIF [Operation Iraqi Freedom] readjust with few difficulties, but others have problems in readjusting to home, reconnecting with family members, finding employment and returning to school," a summary of the report said.

According to the figures provided by IOM, 44 percent of veterans have had "readjustment difficulties," 48 percent have dealt with "strains on family life," 47 experienced "outbursts of anger" and 49 percent have suffered post-traumatic stress disorder (PTSD).

Citing research corporation RAND, IOM reported that one-third of those returning from the campaigns in Iraq and Afghanistan suffered mental-health or cognitive problems. About 18 percent of vets in the representative sample were diagnosed with depression or PTSD.
One-fifth of those serving in Iraq and Afghanistan have suffered traumatic brain injuries, the study said.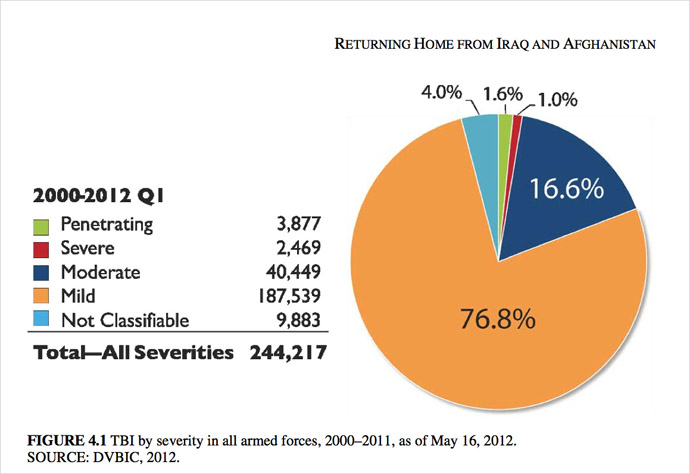 The research, requested by Congress and financed by the US Department of Defense, was put together by 29 experts and totaled almost 800 pages.
 The report revealed that "not all veterans who need treatment receive it despite the offering of evidence-based treatments by the Veterans Affairs (VA) and Department of Defense (DOD) health systems, because systemwide challenges exist." The study urged both the DOD and VA to "
provide timely and adequate care to service members, veterans, and family members," and to boost efforts to
"reduce the stigma associated with getting care for mental health and substance abuse problems." The research acknowledged that although there are many programs currently dedicated to veterans' issues, there is little evidence they have been effective. Among the study's other main findings, unemployment and underemployment were found to be acute problems for military veterans.
The report said that the DOD should intensify its efforts to eliminate sexual harassment and assault, saying that the problem affects a significant percentage of women who are current and former service members. According to IOM, women currently account for 14 percent of troops deployed.
The study also noted that the researchers encountered numerous barriers accessing the data for their report, and that the committee was unable to answer many questions about the readjustment challenges faced by veterans.
You can share this story on social media: