US bill would anoint Israel 'major strategic ally'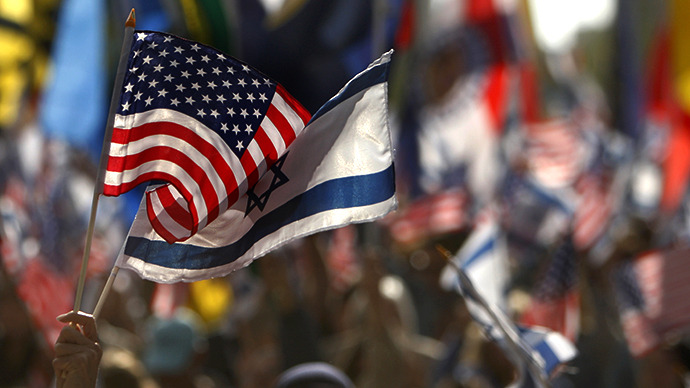 Two US lawmakers have introduced a bill that would make Israel a 'major strategic ally'. The move is intended to solidify ties between the two states in the run-up to a potential strike against Iran despite US reluctance to use the military option.
The bill sponsored by Representatives Ileana Ros-Lehtinen (R-Fla.) and Ted Deutch (D-Fla.), was timed to coincide with the yearly American Israel Public Affairs Committee (AIPAC) conference, the Jewish Telegraphic Agency reports.  

The 'major strategic ally' bill –  which would grant Israel a one-of-a-kind designation – would strengthen ties between the two nations on a range of issues, including annual defense assistance, and cooperation on missile defense, energy research and cyber security.

It also invites Israel to join a program which waves pre-arranged visas for select foreign nationals entering the United States.

Thirteen thousand activists at the conference are expected to lobby for the bill, as well as legislation targeting Israel's mortal enemy Iran. The Iran-related bills would tighten sanctions against the Islamic Republic over its uranium enrichment program and guarantee assurances that Washington would support Israel if it feels 'compelled' to launch a strike against Iran's nuclear facilities.

"We need to recognize that military action against Iran may become necessary to protect America, Israel and our allies," house majority leader Eric Cantor told the conference during his speech Monday night.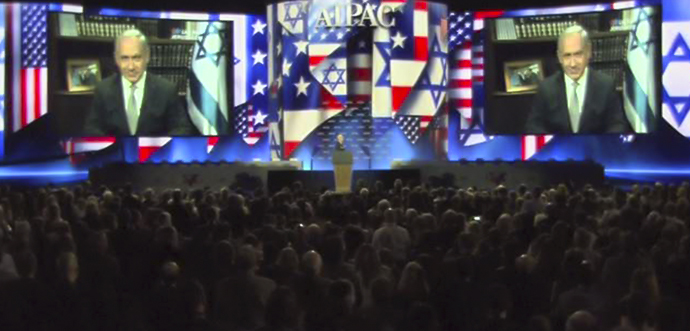 On Monday, Israeli Prime Minister Benjamin Netanyahu told the AIPAC conference via satellite from his office in Israel that Iran was "running out the clock" on diplomatic efforts in order "to buy time to press ahead with its nuclear program." "It's still not crossed the red line I drew with the United Nations last September", Netanyahu said in reference to the point where Israel believes Iran would be able to build a nuclear weapon.
"But Iran is getting closer to that red line, and it is putting itself in a position to cross that line very quickly once it decides to do so."
Perceived reticence on the part of the Obama administration regarding a strike against Iran prompted Vice-President Joe Biden to reassure the conference on Monday that the White House is "not bluffing" when it comes to US resolve to stop Iran from getting a nuclear weapon.
"The president of the United States cannot and does not bluff…We're not looking for war. We're ready to negotiate peacefully. But all options including military force are on the table,"
Biden assured the conference. "While that window is closing, we believe there is still time and space [for diplomacy]", he added.
Despite public pronouncements from the White House, Obama has previously dissuaded Israel from launching a pre-emptive airstrike against Iranian facilities.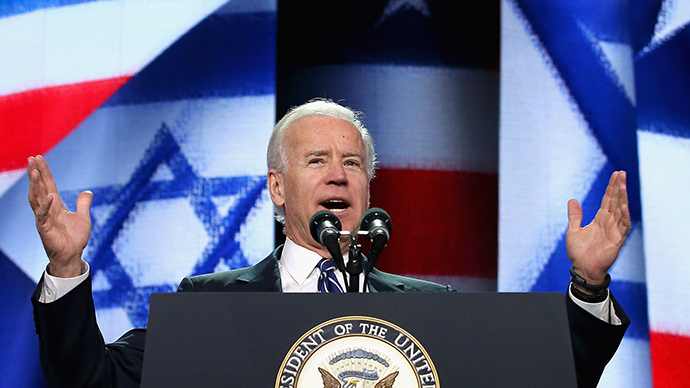 Securing legal guarantees the US would back Israel in the event of such a strike could stymie Obama's efforts to find a diplomatic solution to the Iranian question.
Despite the immense benefit the major strategic ally designation would grant Israel, political analyst Robert Naiman told RT that the move would have no tangible benefit for the US.
"This is about what you can get away with if you're lobbyist in Washington and the American people aren't paying attention", he said.  Codifying the United States' relationship with Israel would further be a means of sparing US aid to Israel from the $85 billion in budget cuts ordered by Obama on Friday, Naiman argues.
"Under this sequester… there're supposed to be across-the-board cuts to the US budget. So that should mean that the US aid to Israel, which is substantial - billions of dollars a year - should also be cut, but the Israel lobby doesn't want the aid to Israel to be cut. So their long game is that with this designation of 'major strategic ally' they would move things that are currently paid out of the US aid to Israel into the base Pentagon budget. They'll argue, 'well, this is about the national security needs...'" Naiman concluded.
You can share this story on social media: