US slams Israel for failed investigation of Rachel Corrie's death
Published time: 24 Aug, 2012 20:14
Edited time: 25 Aug, 2012 00:14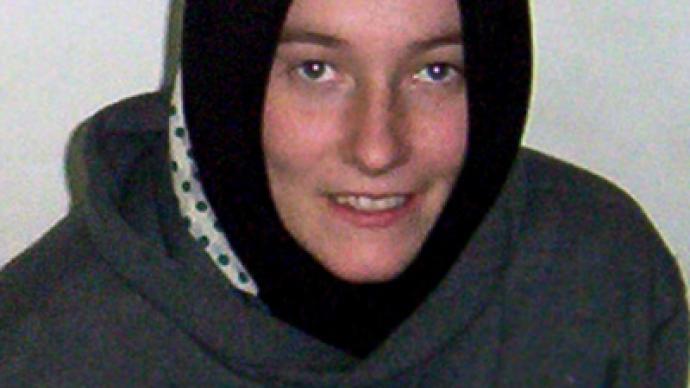 The US ambassador in Tel Aviv said Israel failed to carry out a "thorough, credible and transparent investigation" when it stopped looking into the murder of a 23-year old American killed by an Israeli army bulldozer in 2003.
On March 15, 2003, 23-year old American peace activist Rachel Corrie was crushed to death by an Israeli bulldozer after trying to stop the vehicle from destroying Palestinian houses on the Egypt-Gaza border. The young woman was a volunteer with the International Solidarity Movement and was trying to prevent the demolition of Palestinian-owned buildings.
Witnesses of the incident said the driver of the bulldozer was aware that Corrie was in front of the vehicle, but continued to destroy the house, intentionally crushing her in the process, stated a report from the Palestine Monitor.
US ambassador to Israel Dan Shapiro told Corrie's parents last week that the Israeli military's investigation was unsatisfactory. The investigation had concluded that the young woman's death was an accident and her own fault for endangering herself.
After the Israeli military's investigation and conclusion, Corrie's family filed a civil lawsuit against the Israeli government, claiming the death was a murder. A verdict is expected on Tuesday.
While the US government's position on the investigation was not news to the Corrie family, attorneys said that hearing the ambassador's statement shortly before the verdict was "important and encouraging."
"This trial is an attempt to hold accountable not only those who failed to protect Rachel's life but also the flawed system of military investigations which is neither impartial nor thorough," the family's attorney said. "Under international law, Israel is obliged to take all feasible precautions to spare civilians from the dangers of military operations. The Israeli military flagrantly violated this principle in the killing of Rachel Corrie."
Corrie's father called the lawsuit "a small step in our family's nearly decade-long search for truth and justice."
Regardless of how the judge rules, the US government will demand a full account from Israel about Corrie's death.